lesbiassparrow
You know, I may now be deeply caught up in the thrilling angst and melodrama of doramas, but nothing will ever displace my one true love: Bollywood. And the greatness of Shahrukh Khan. The first time you see him, you wonder what the fuss is about. And then you watch him for a bit and somehow you're interested and there's a certain something about him that makes you understand why he's a Bollywood megastar.
Here he is in a still from Kabhi Alvida Na Kehna, walking away from his love - who happens to be married to someone else. This was a very shocking Bollywood because of the adultery theme, but I really liked it (and I am generally not mad about adultery being the focus of a film).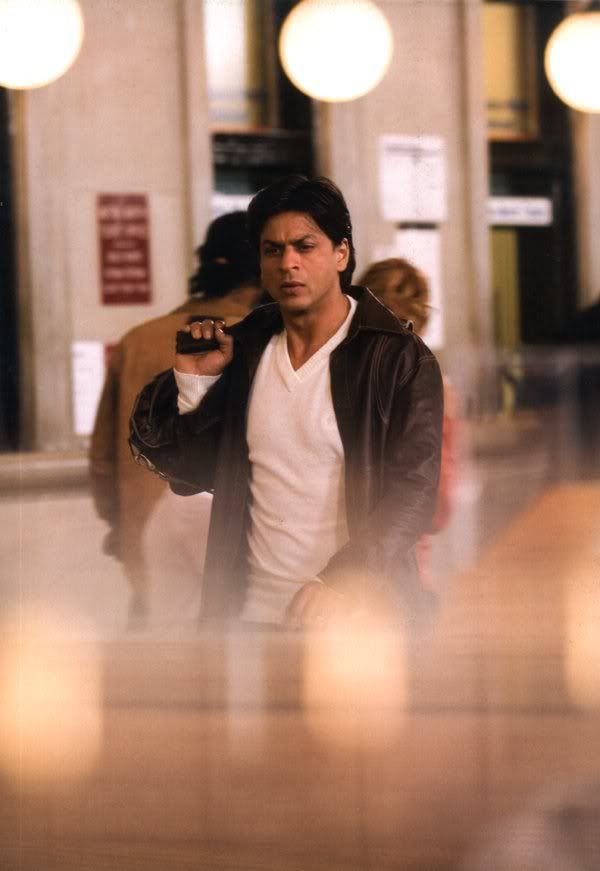 The trailer for Devdas, a film which redefines angstiness. Despite it being one of the most beautiful Bollywood films I've ever seen and on my top 10 list it is too depressing for me to watch all the way through again. (An honour it shares with the equally gorgeous and tragic Omkara, a Bollywood version of Othello that manages the impressive feat of being more depressing than the original).
This is a selection from Dil Se, which intersperses some of the most amazing and romantic dance numbers with terribly harrowing scenes from real life. It is also part of the Bollywood genre of sympathetic terrorist films (see also: Fanaa and Rang de Basanti): you really see why these people became the people they are and though it doesn't condone their actions the film does explain why people end up doing terrible things.
Two videos both from Veer Zaara, the story of an impossible love between an Indian pilot and a Pakistani aristocrat.