lesbiassparrow
Companions come and companions go, but the Tardis is semi-eternal. Yes, she is frequently unreliable, often explodes (but only out of love), needs fuel at the most inconvenient times, and is stuck in an anachronistic shape. But she is also bigger on the inside than the outside, has a gigantic wardrobe full of the Doctor's unfortunate fashion choices, and is telepathic. And blue.
The full (possibly shocking) story of the Doctor's and the Tardis' love lies behind the cut. Not at all dial up friendly. But no spoilers.
This is the Tardis. She is on a prehistoric planet, because she likes annoying the Doctor when he is really trying to go to the shops to get a nice packet of biscuits.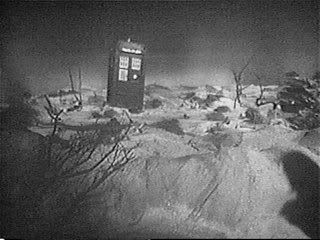 Sometimes when the Doctor is particularly useless the Tardis will have a little fun with the companions. She's a little bit slutty that way. Here she is blatantly letting Ian and Barbara fondle her while One has his usual 10 hour nap.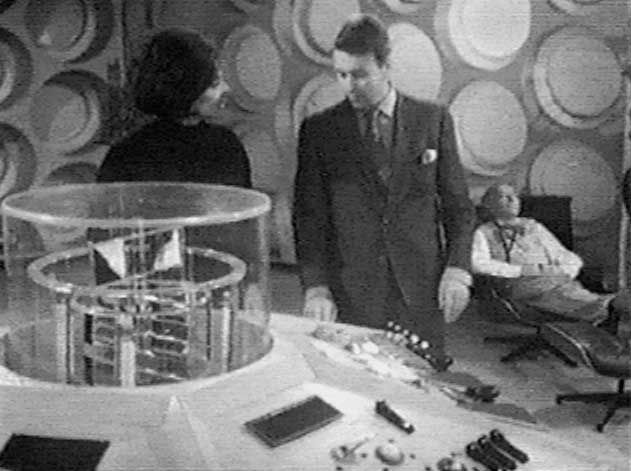 She doesn't like to pick favourites, but if she did she'd probably pick Two. Because he dances for her.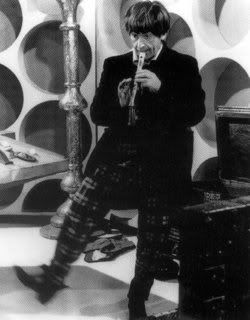 Oh no! The Tardis sometimes just explodes from the passion all pent up within her.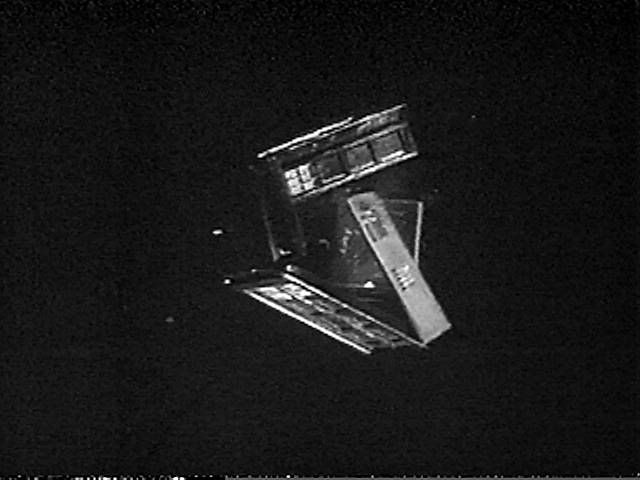 But she always puts herself back together. Who wouldn't for Two? Here he is making a vow never to take things that far again.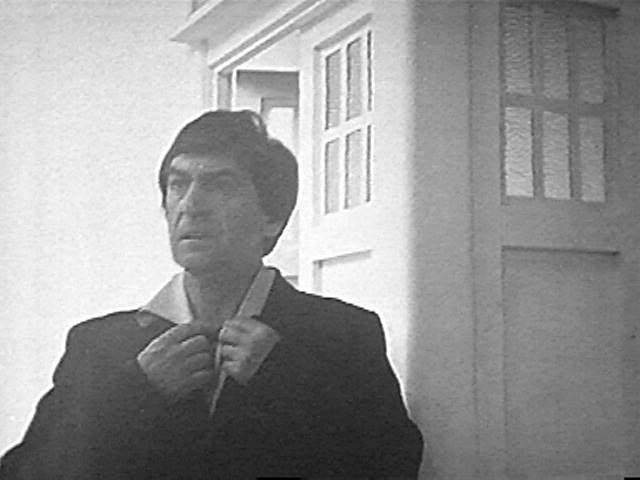 Because she wanted to have Jamie clutch the Doctor she took them to Gatwick. Well,
she
thought it was funny.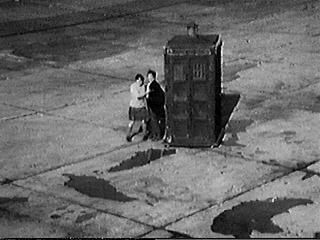 Here is Two giving her a stern talking to about not doing that sort of thing again. This is a family show, he tells her. The Tardis is rolling her eyes.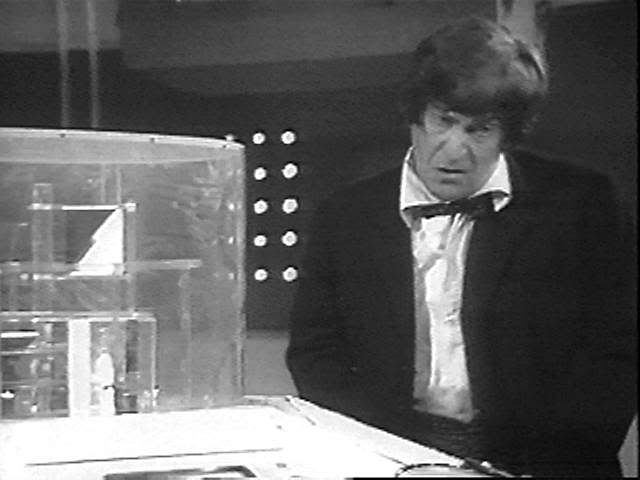 Sometimes strange men manhandle her. Because everyone wants the Tardis.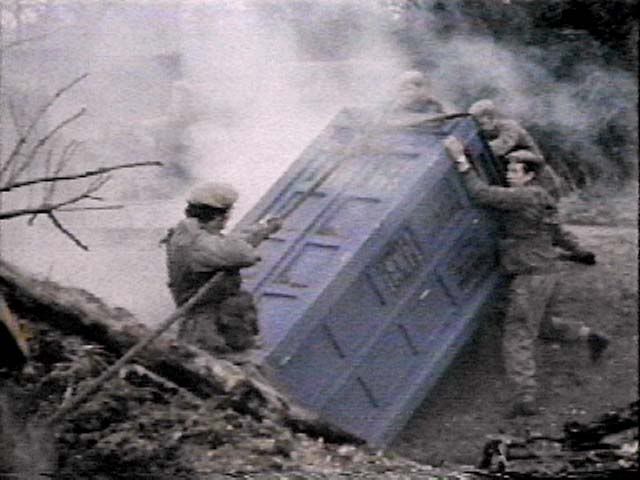 And women fondle her
And the Doctor tells them to piss off. Most of the time. Sometimes he takes them in as companions if the Tardis says she liked it.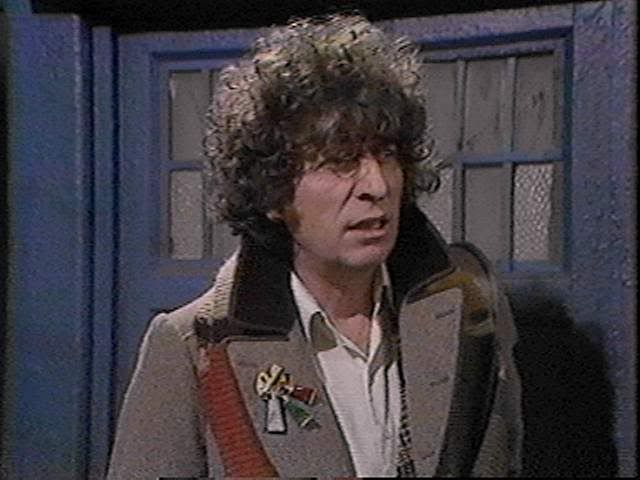 Occasionally he has to shut his ears when other time lords try and pretend she loves them better.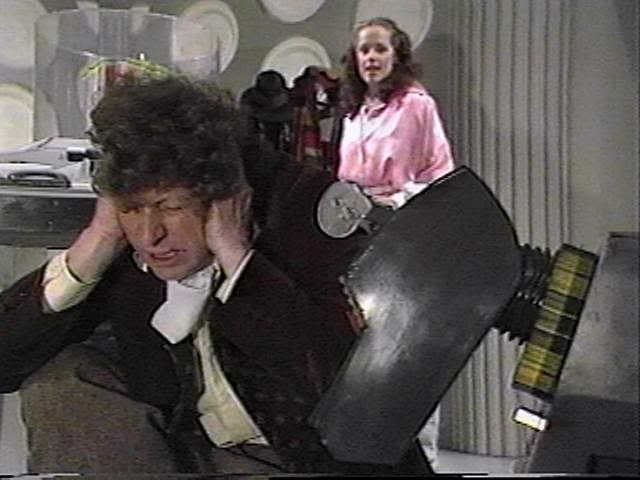 This is Four telling Adric that there is no way the Tardis is going to ever want him. He had to kill him later for this abuse.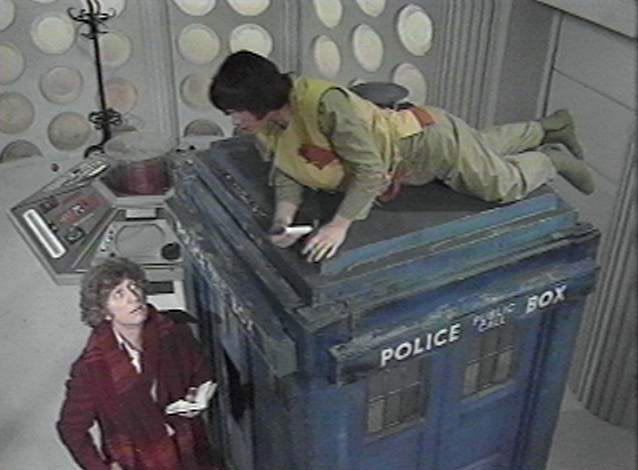 Five sometimes told her long cricketing stories.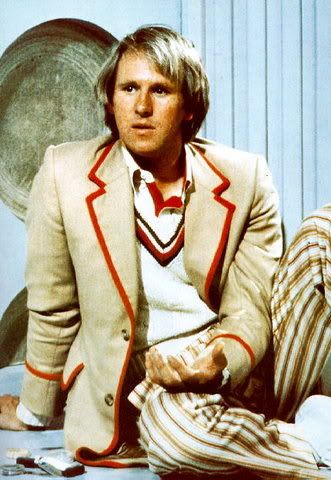 She shagged him senseless to stop him.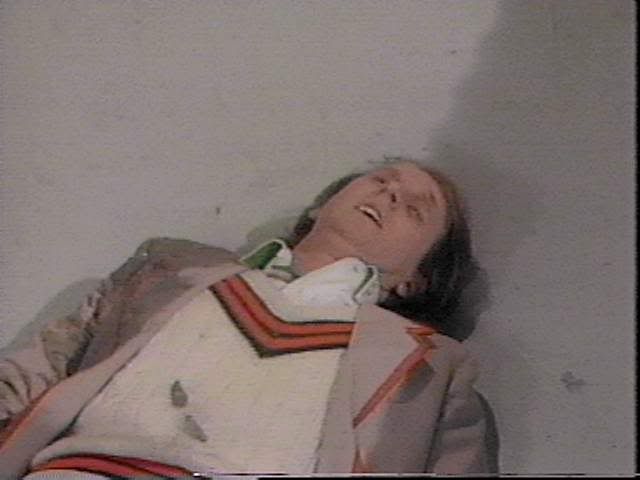 Six is pretending to Peri that there is nothing going on between him and the Tardis.
And then he climbs underneath the Tardis and reassures her that he will always love her.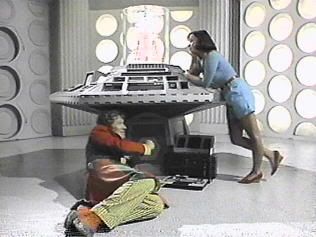 Here is Seven
fondling
handling her console. Perhaps a bit too well as she is exploding.
The Tardis will never tell the Doctor but occasionally she has a thing with other police boxes.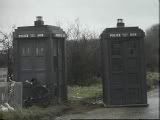 When Seven found out about this he was rather grumpy.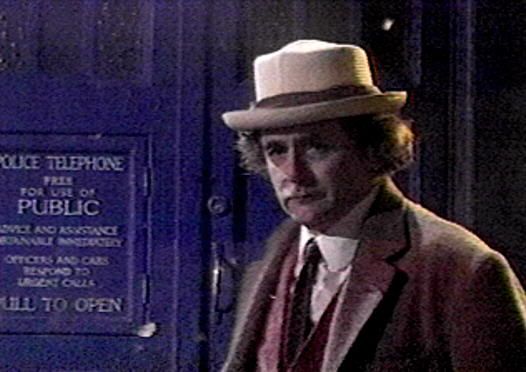 Eight had forgiven her. Here he is doing something quite naughty with the console. Everyone seems very happy, so no problem.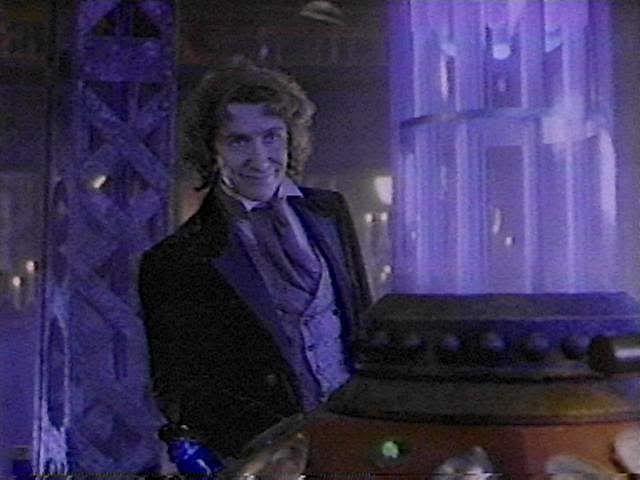 Nine and Rose posing dramatically. The Tardis doesn't mind: she's confident in her charms. And she will probably pay him back by exploding at some point.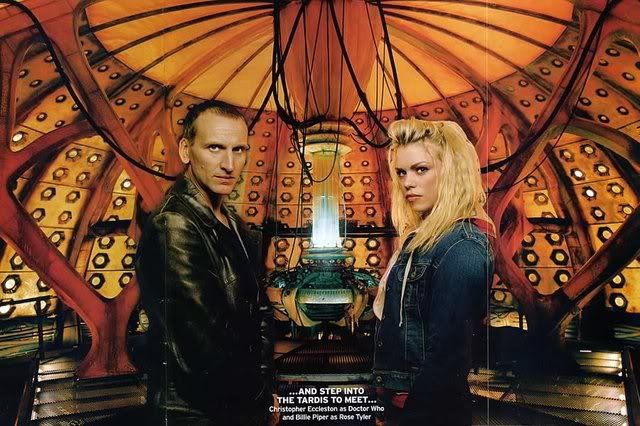 I am so not putting the obvious caption on this one.