lesbiassparrow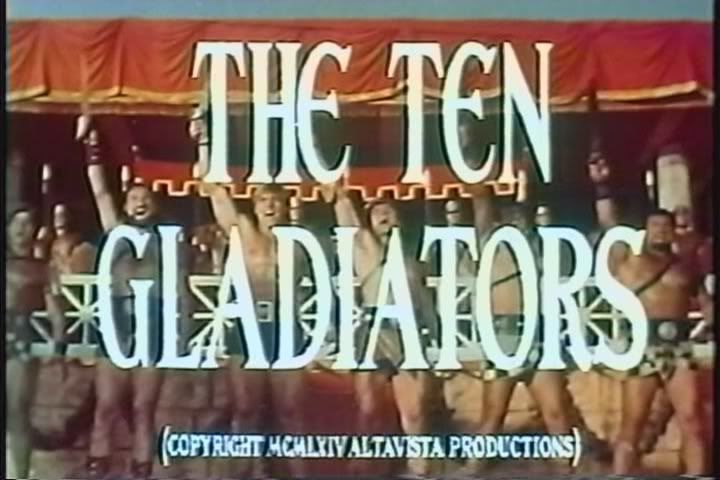 It is clear from the opening credits that this will be a film with unattractive, unshiny, unoiled men in very short tunics.
And whether they want it or not: I am dedicating this as a birthday picspam to

kalliopeia
,

lezopez
(belated though it is) and

caerbannog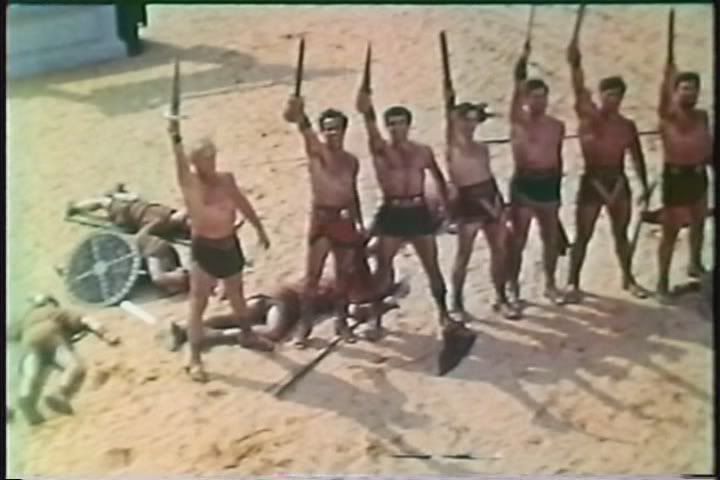 Here are the Ten Gladiators in the arena, but I am getting ahead of myself here as they don't do arenaish things until very late in the film
Mostly in the start they just hang around in forests looking for excitement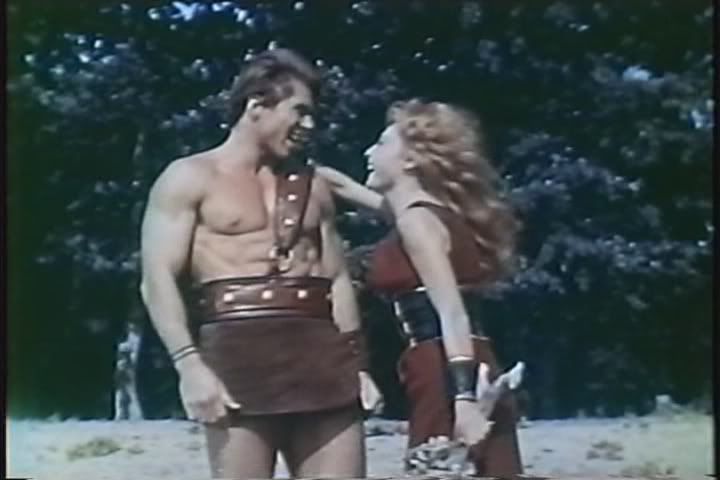 And laughing merrily with their One Woman. I couldn't get over the fact that this particular gladiator was called Roger. Roger, I tell you! Not even Rogerus.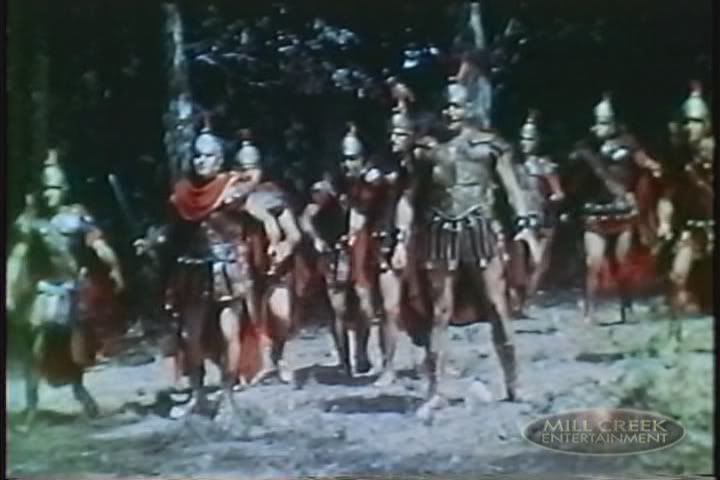 After this bit of affecting forest life there were thrills involving some Roman soldiers. Clearly they had heard of this pack of challengers for 'Rome's shortest tunic' and were having none of it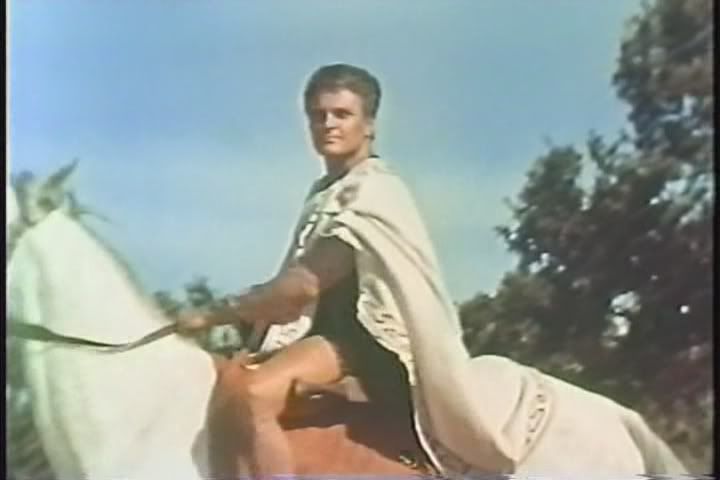 But everyone had forgotten about the challenge presented by Glaucus, imperial friend and a man who specialized in wearing skimpy clothing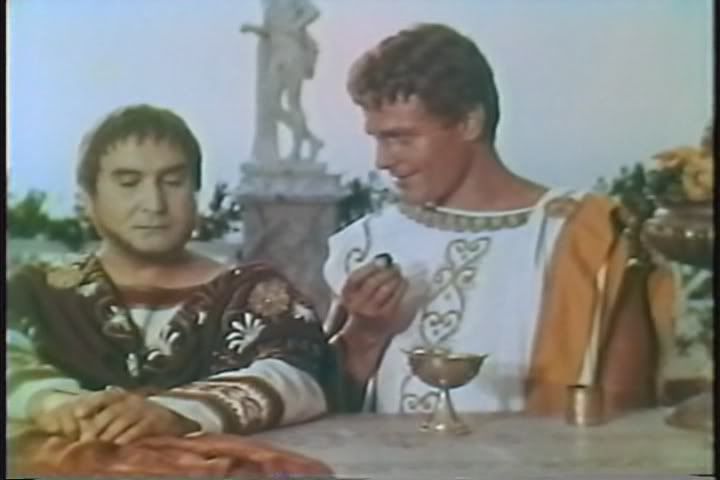 This is Glaucus as imperial friend.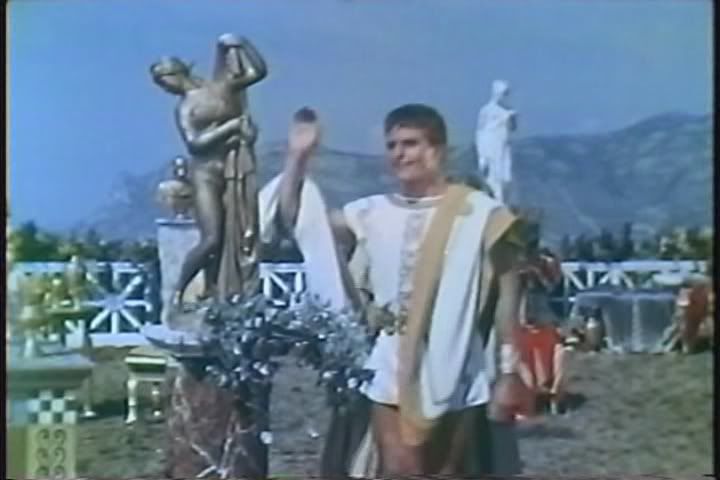 Possibly because of the short clothing. Or maybe Nero had a bundle on him to win the competition and wanted to keep him close to make sure he was up to form
Tigellinus, Nero's evil henchman, also made a strong showing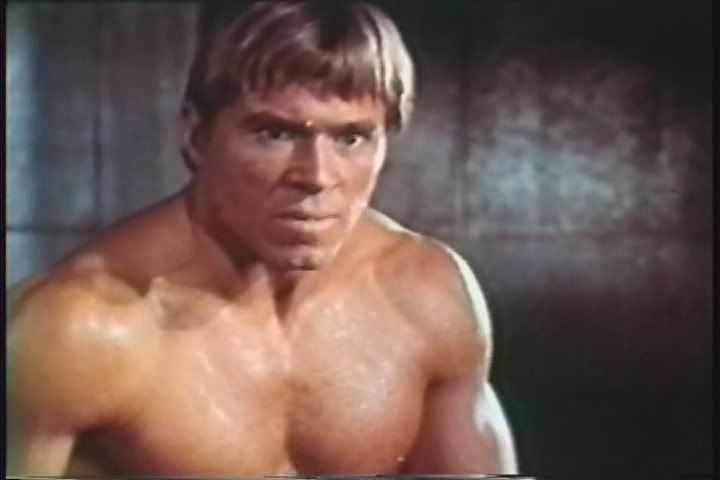 Roger, however, is not at all impressed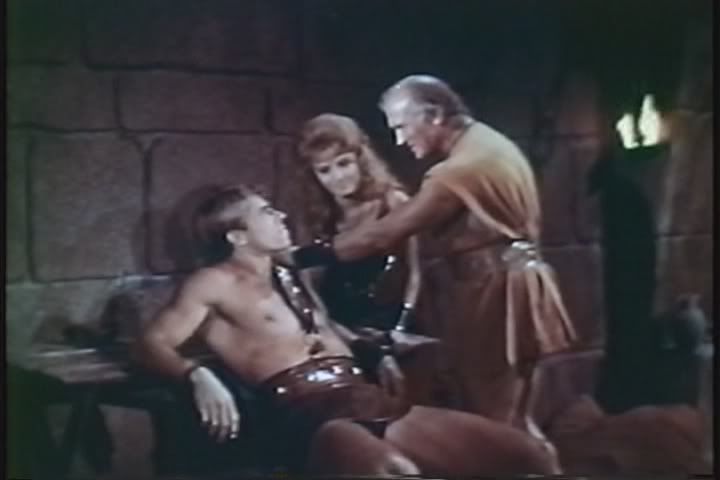 At some point the Ten Gladiators (and One Woman) get flung into jail.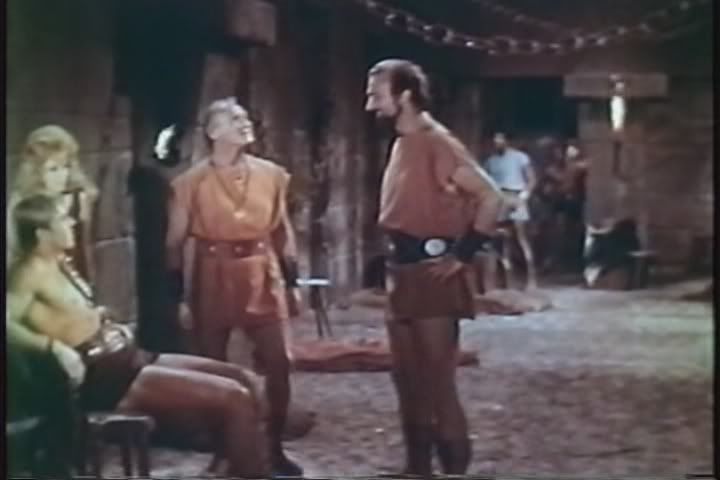 They use this as a valuable opportunity to practice flaunting their tunics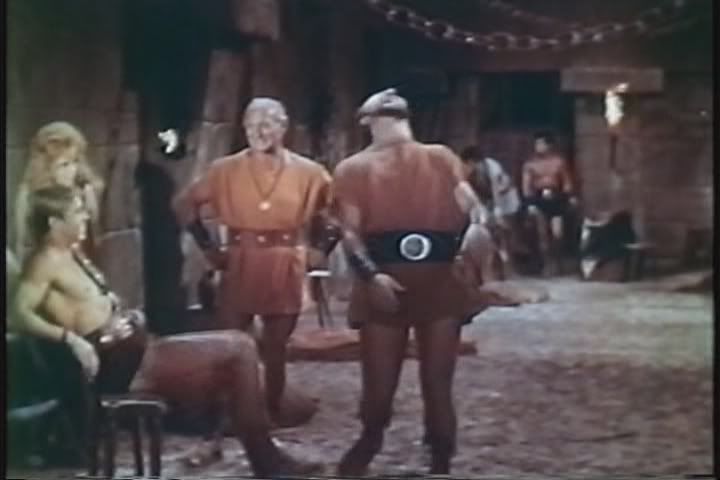 And also laughing merrily and flinging back their heads. These were key areas of Roman life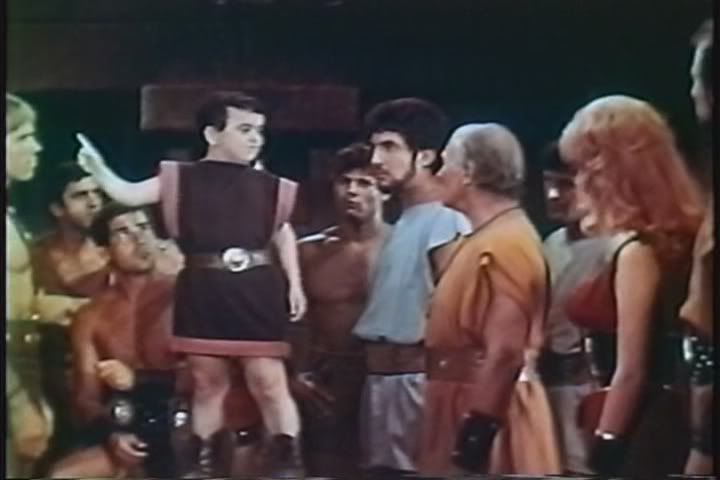 Also they like to make new friends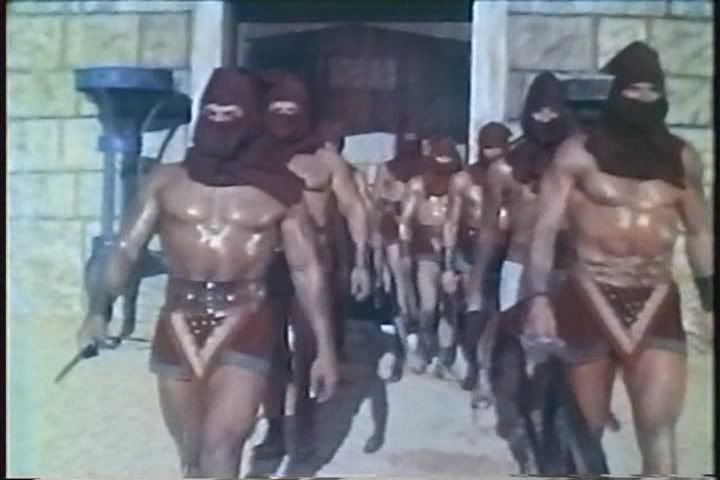 They are very careful to put on their specially short outfits to march into the arena. There's a whole subplot about why they are wearing the headgear but I can't be bothered to explain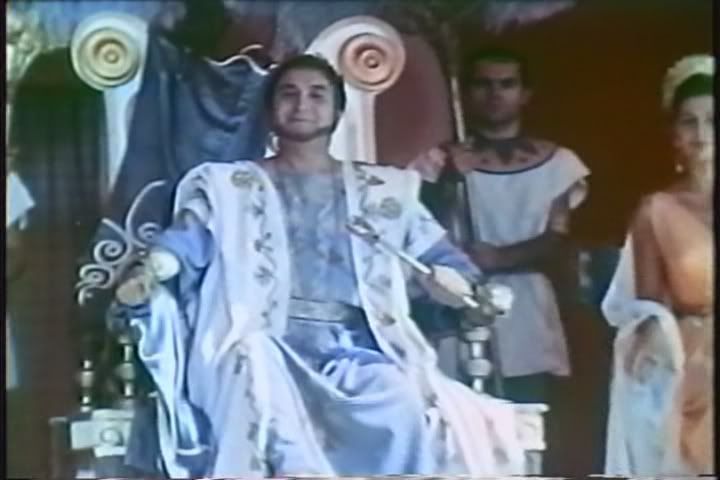 Nero approves their sartorial efforts
As do the assembled people
Here we have an excellent display of something or other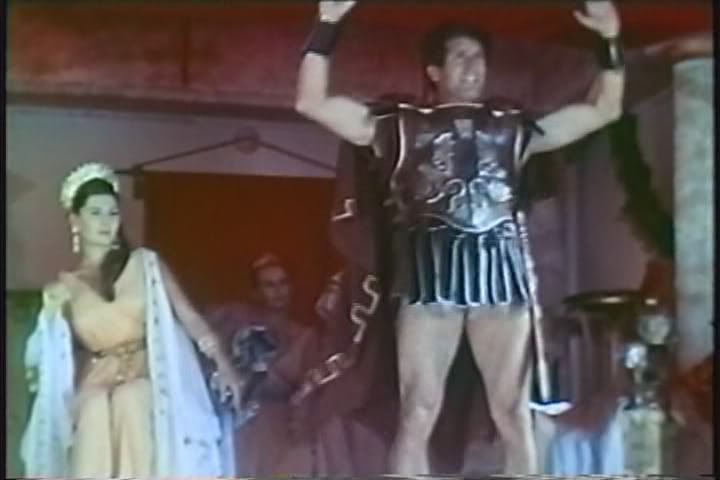 In the middle Tigellinus tries to bring everyone's eyes back on his short outfit. Nice try, Tig.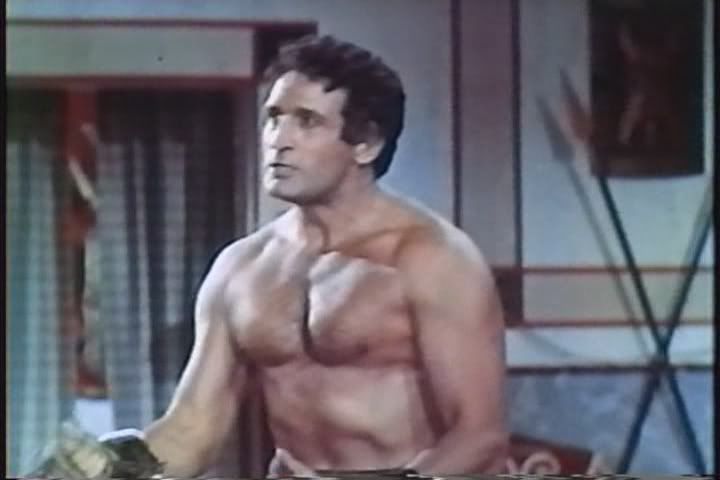 After some other THRILLING stuff Tigellinus takes all his clothes off in some fevered last minute bid for attention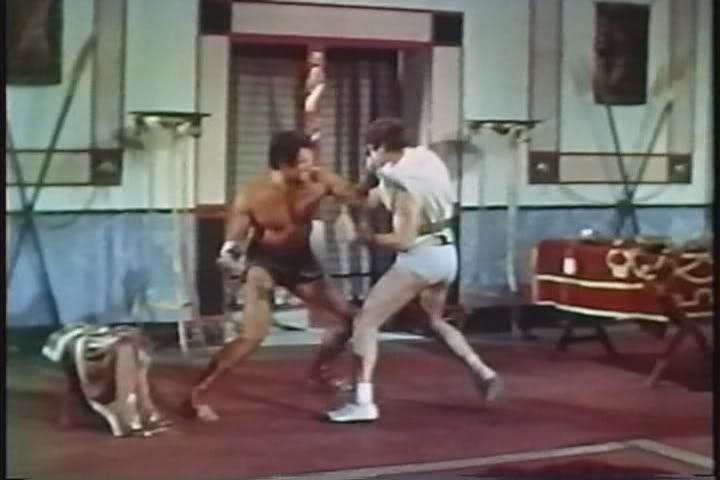 As always, he is overshadowed by Glaucus' willingness to expose pretty much everything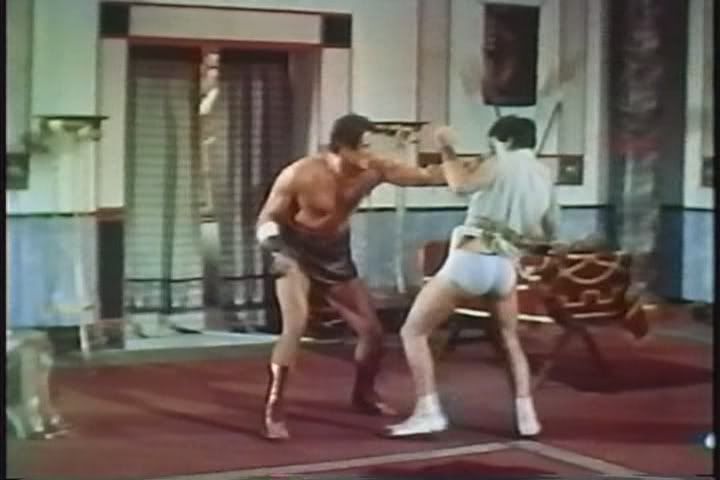 See what I mean?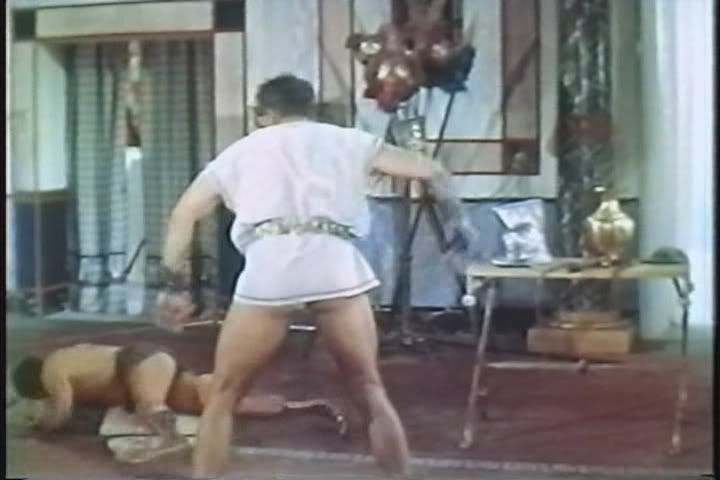 You really can't compete against a man who is willing to go this far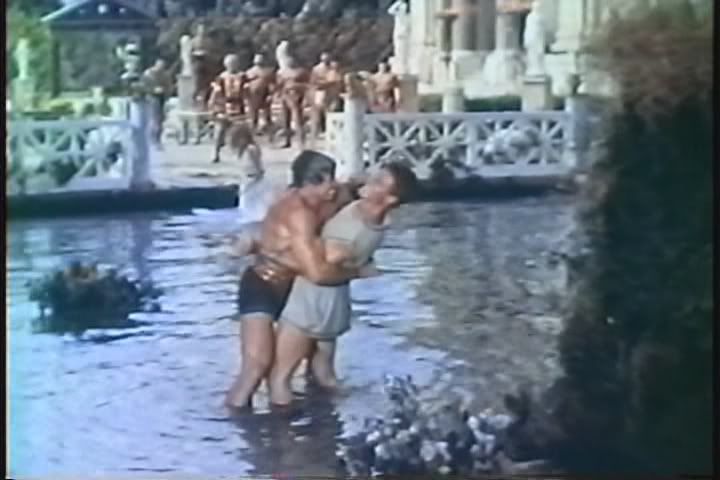 He'll even do a watershow if asked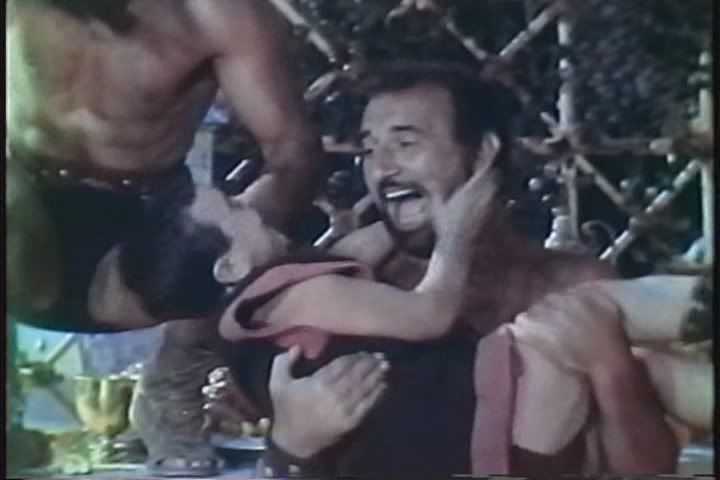 Some more merriment. They were a very happy lot. I personally thought that that might be the result of being hit over the head one too many times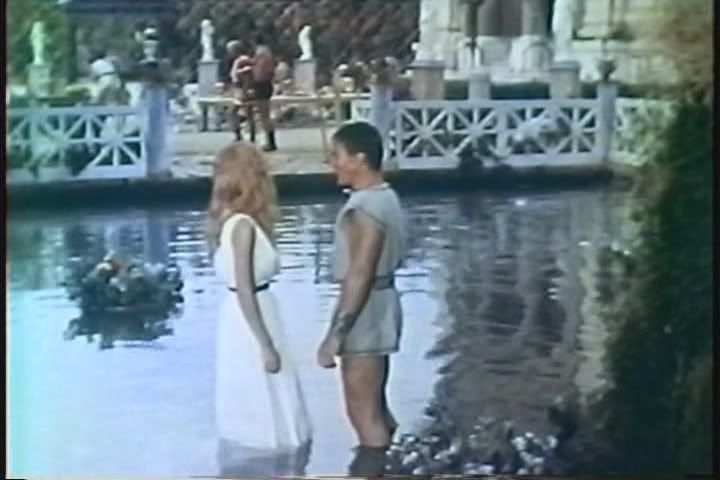 Glaucus occasionally takes time out for a romantic interlude with the Ten Gladiators' One Woman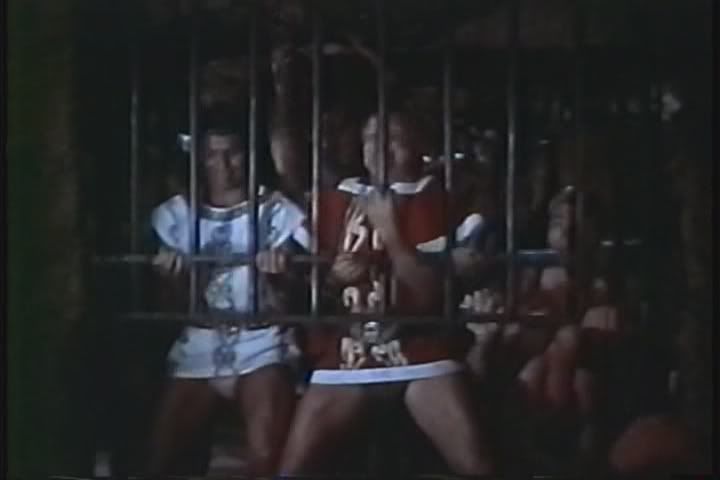 Later there is a very exciting combo scene which mixes manly feats, daring rescues, and incredibly short outfits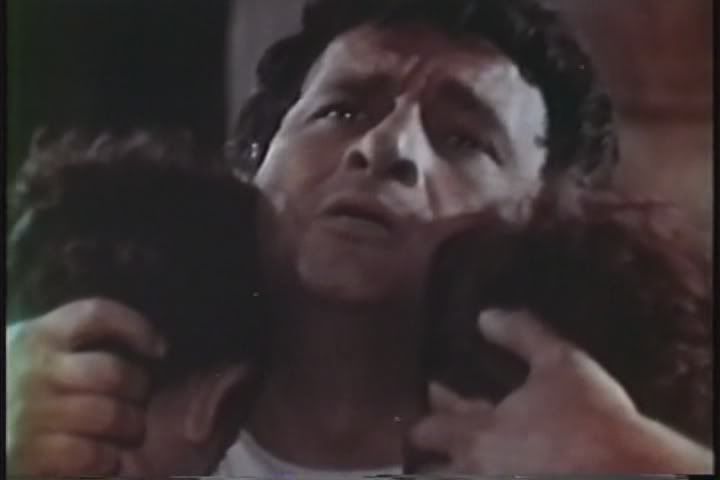 They're trying to rescue this senator and some Christians
This scene was great. The senator, after accepting Jesus, decided he would try to hold off the lions with the symbol of his new god. The lions ate him.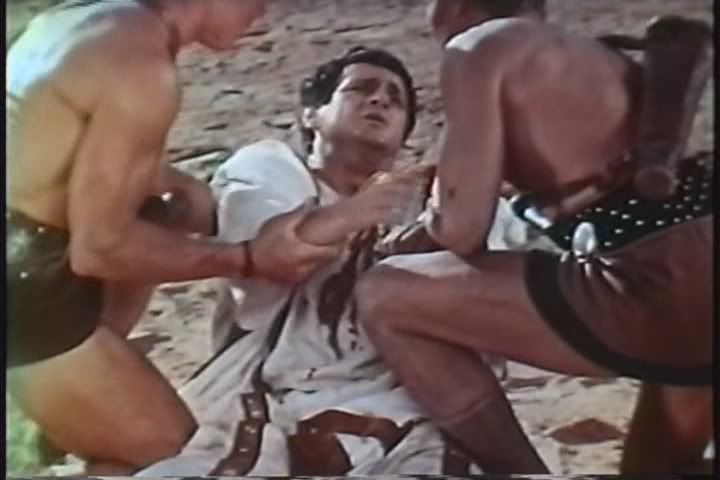 The tragic consequences of not using the pointy end of the sword on lions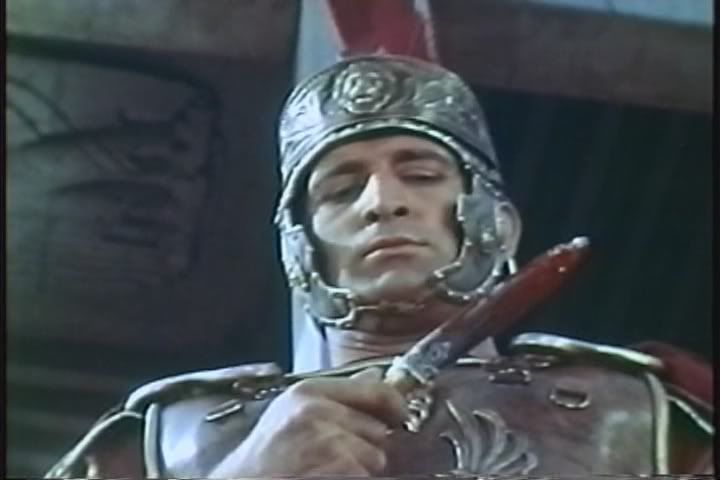 Tigellinus kills Nero's wife because he's a bastard and Nero told him to. He was impressively loyal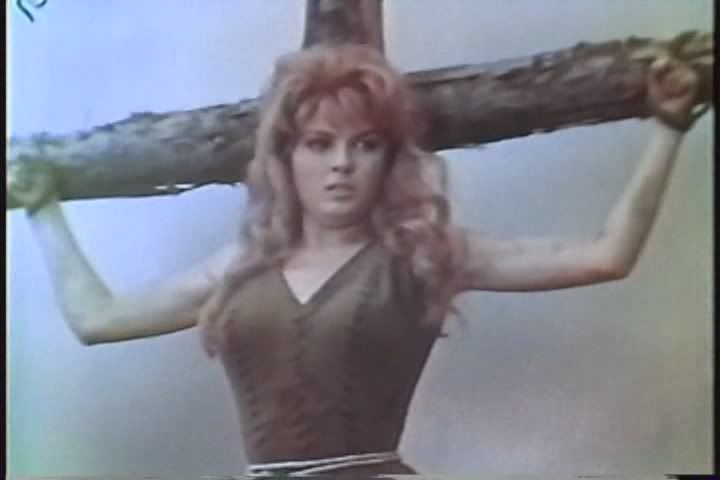 The evil Romans try and crucify the One Woman. Big mistake!
Though they don't look it, the Ten Gladiators (now with added Glaucus) are annoyed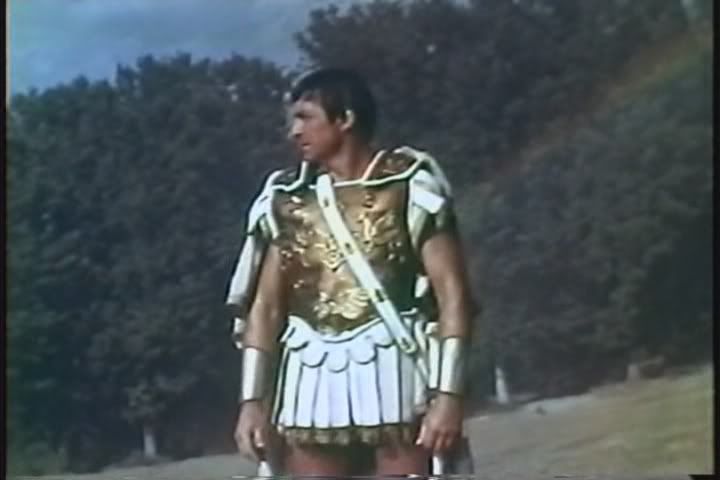 They bring out their secret weapon: emperor-to-be Galba, no slouch in the shortest tunic stakes himself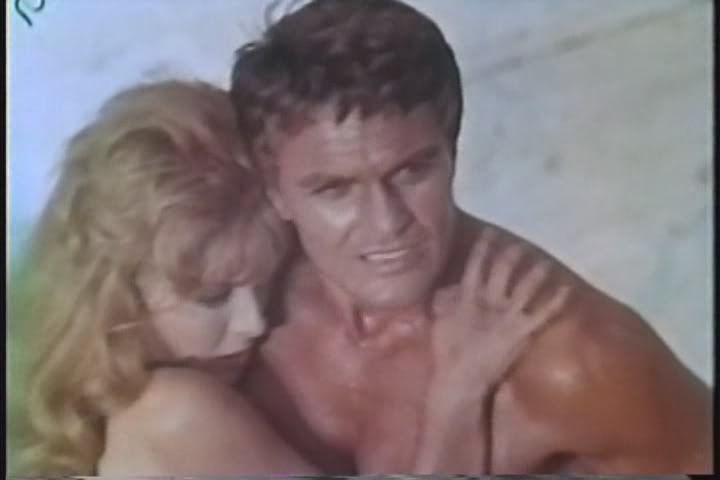 The One Woman is rescued and clutches Glaucus's chest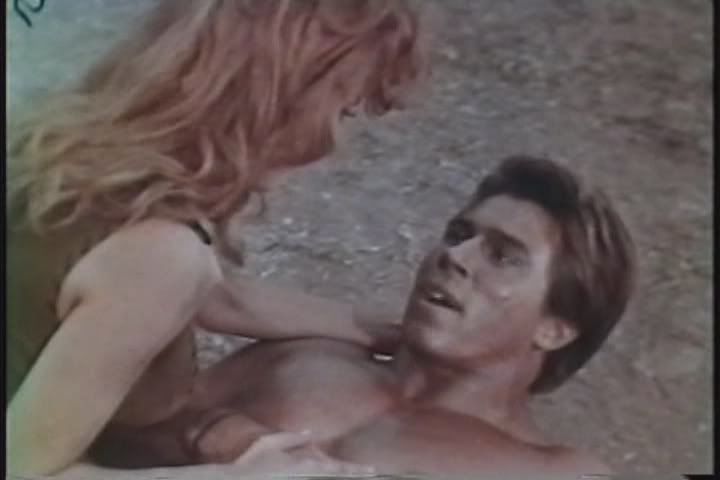 And Roger. Who is dying and grumpy that Glaucus, though a latecomer to their merry company, got all the action
And all the bad people and some of the good ones die. I was not moved at all. And Glaucus wins the 'Shortest Tunic in Rome' competition for an unprecedented 5th time.
Save yourselves while you can: I have 48 of these things still to view