lesbiassparrow
I feel very strongly that you should know two things before wading through this picspam
a) I couldn't finish the film. Because I take my duties as a purveyor of rubbish classical movies seriously I did watch the ending, but much of the middle is a total blank. This is probably the only way I saved my sanity
b) I really hated Romulus and all the hideously ugly Romans after about 15 minutes viewing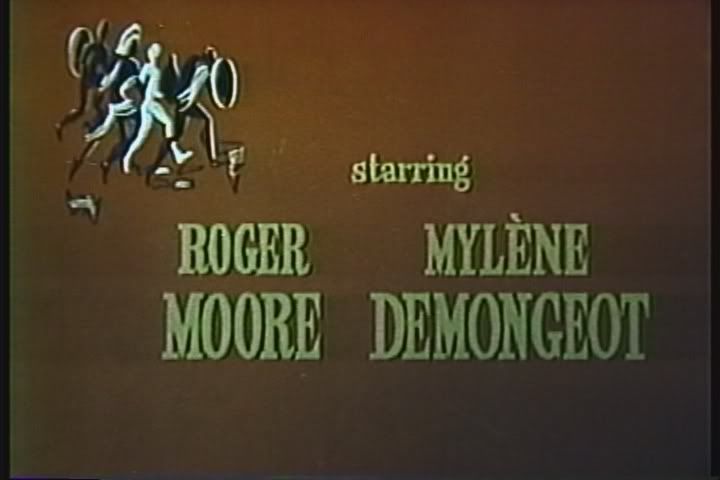 Why, yes, it's that Roger Moore.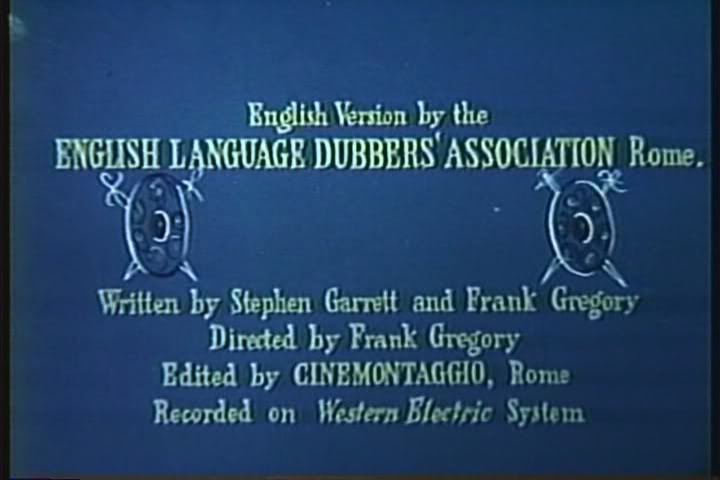 I am terribly impressed that there actually is an entire association dedicated to dubbing these wonders of the cinema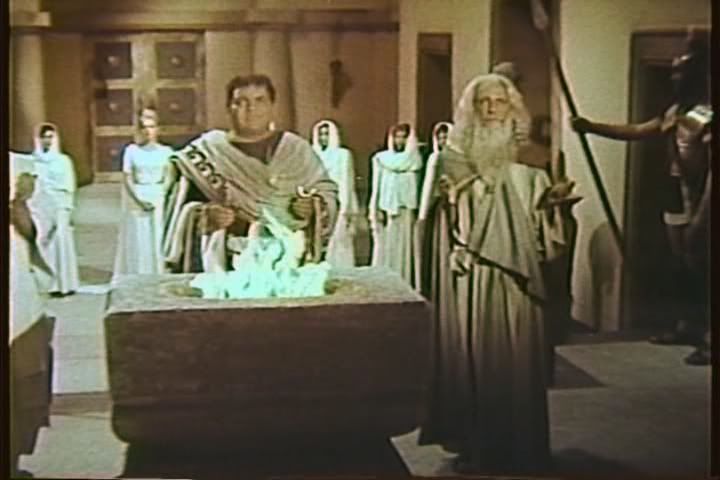 So here's the Sabine king. For some reason he seems to have picked up Moses along the way. Well, all roads did lead to Rome at one point; maybe earlier they led to the Sabines?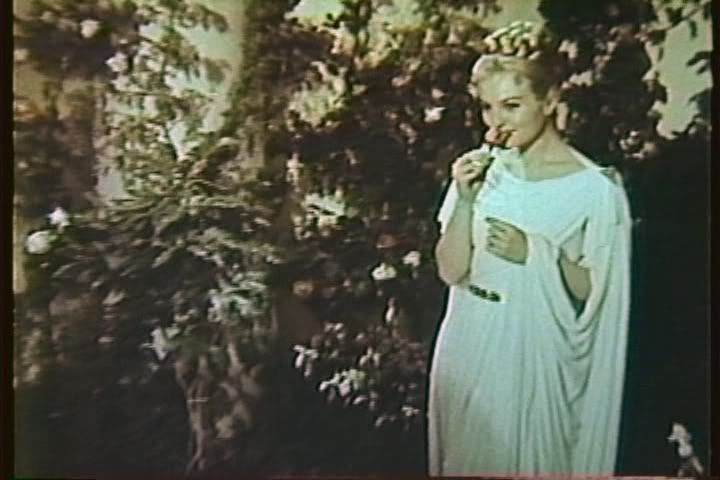 A Vestal Virgin. The moment I saw her and her and her blonde tresses I knew she was destined for Romulus. Even if he did have a stint with a Phoenician hussy.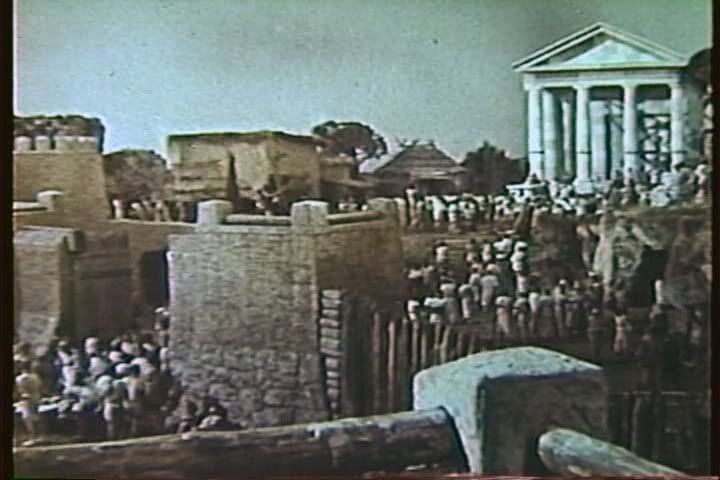 Here is our first glimpse of early Rome. If you think it looks crap then you're right. Mind you, this is as nothing compared to the horrors that lie in store when viewing Roman manhood
So, right, the early Romans they were a hirsute lot. They also basically dressed in the bits of sheep other cultures abandoned. Thrifty, you might say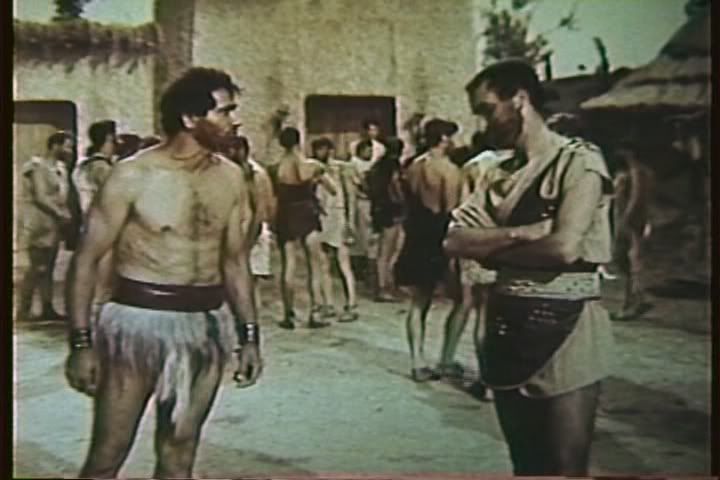 This guy is even thriftier. He is telling a new comer that fabric is all very well, but you can't beat a nice bit of sheepskin that a tramp has thrown away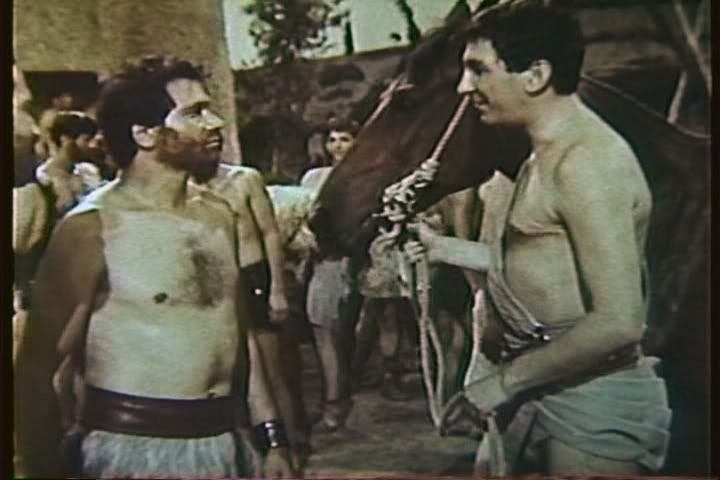 Because I want to haunt your dreams here's a close up of Roman manhood. There'll be more so you might want to cover your eyes
Pretty much our first shot of their king, Romulus. You may remember his direct ancestor, Glaucus, from
the search for the shortest tunic in Rome
. I hated Romulus on sight. I think it was the combo of his classical sleaze and the accent and the whole Roger Moore thing
Numa! Oh Numa, you may be horribly unattractive, but god bless you for covering up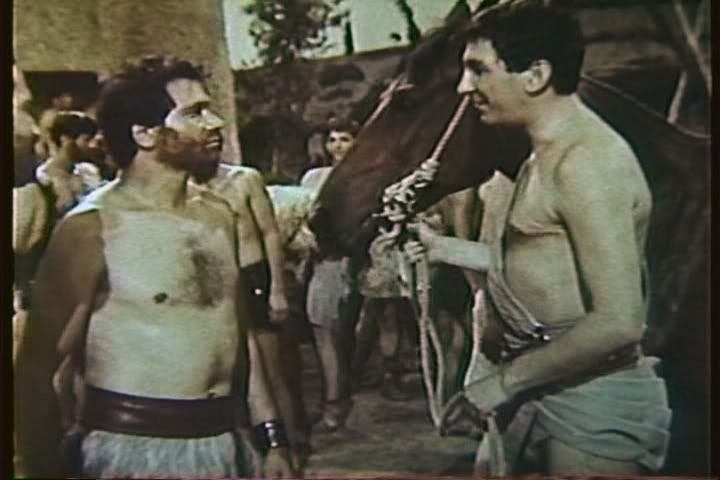 As you can see from this the other Romans resented covering up any part of their flabby flesh
Sometimes to impress visitors they'd bring out their two almost fully dressed citizens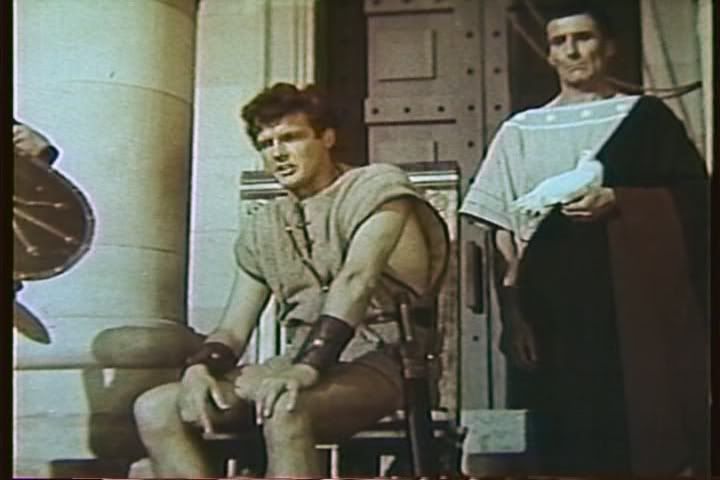 And then Romulus would flash them after pretending to give a 'public audience.' Very few people paid a second visit to Rome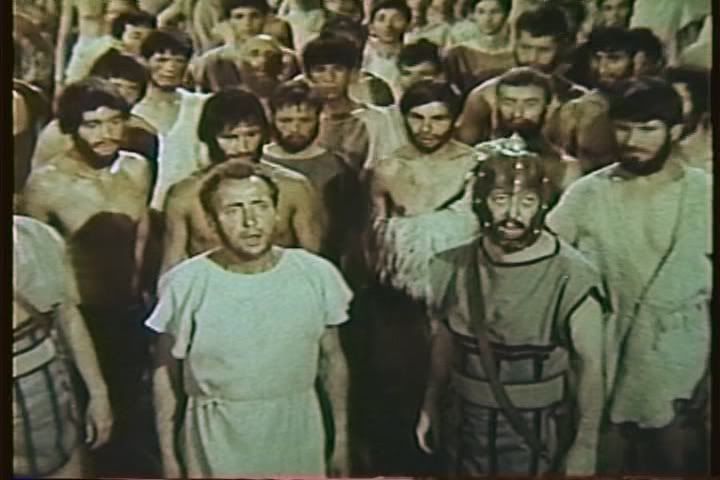 Yes, these were the people who later conquered the known world. Not unnaturally for a bachelor and woman free nation they spend a LOT of time obsessing about women and sex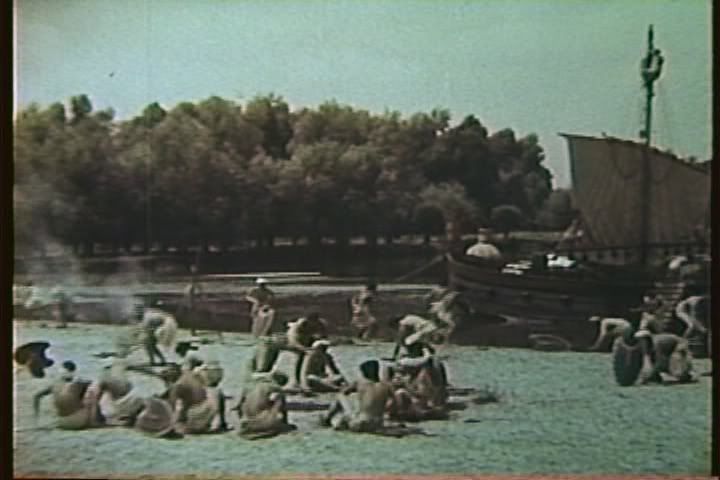 One day a Phoenician boat sails up to Rome. Which (unless you are Esther Williams in Jupiter's Darling) is a wee bit of a hike from the sea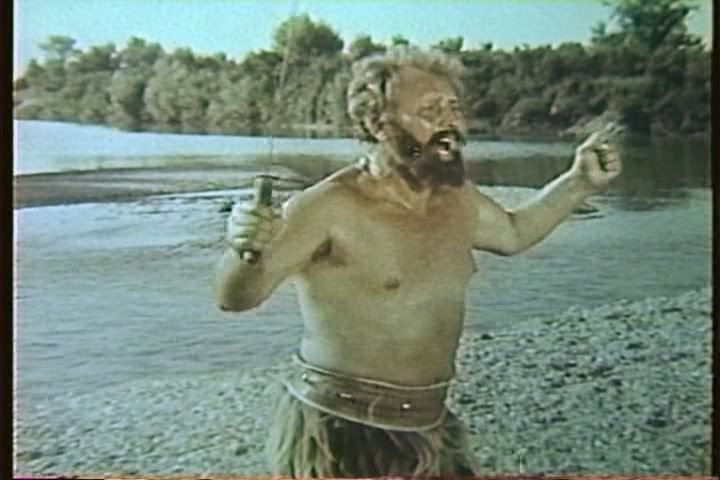 Yay! Go the flabby Romans, maybe they have women. And other things we can steal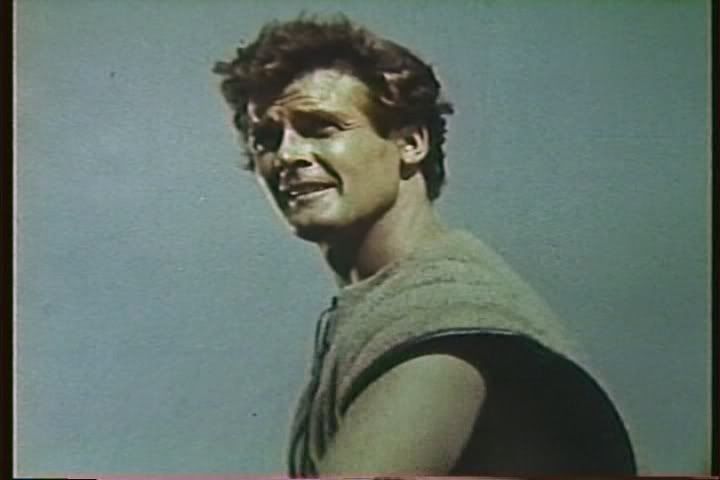 Romulus plans to take it all for himself. Especially any women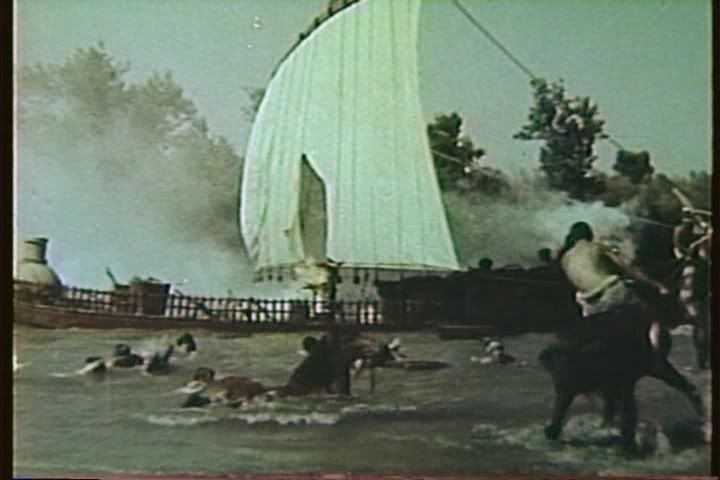 For some reason that is not fully explained the boat sinks. It should have been more exciting than it was but that was true of so much in this film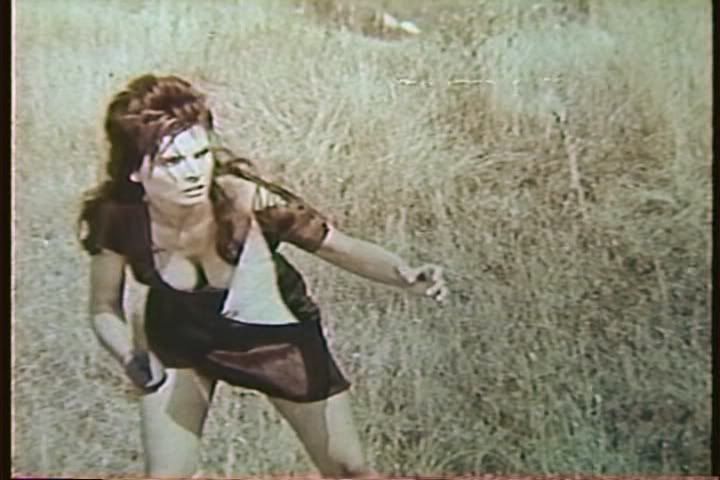 Of course there was a woman. Granted she seemed to have wandered from the year 2000 BC but you can't have everything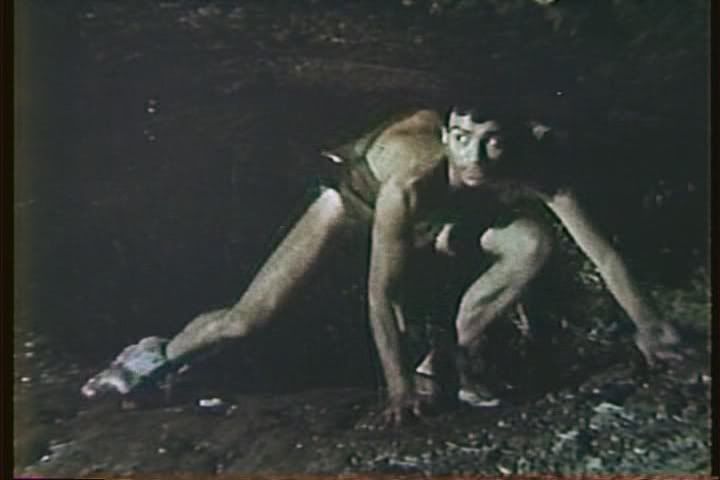 This guy certainly wasn't put off. I cannot tell you how creepy it was to watch all these sex-starved Roman men run after this woman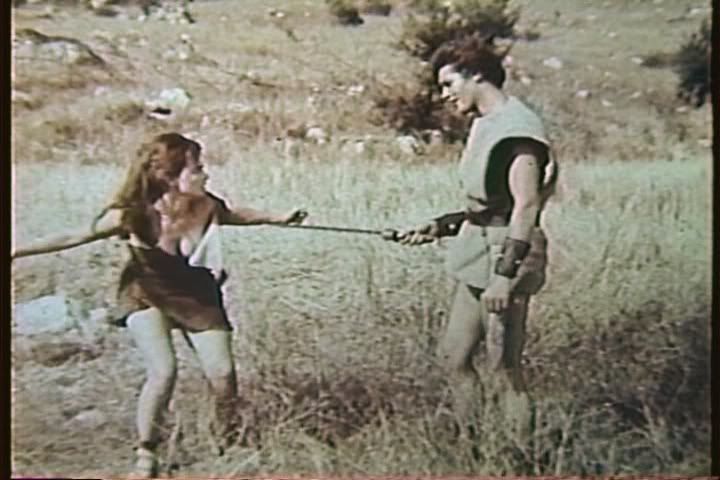 Of course, Romulus gets there first. So much phallic imagery in this scene and so little time to comment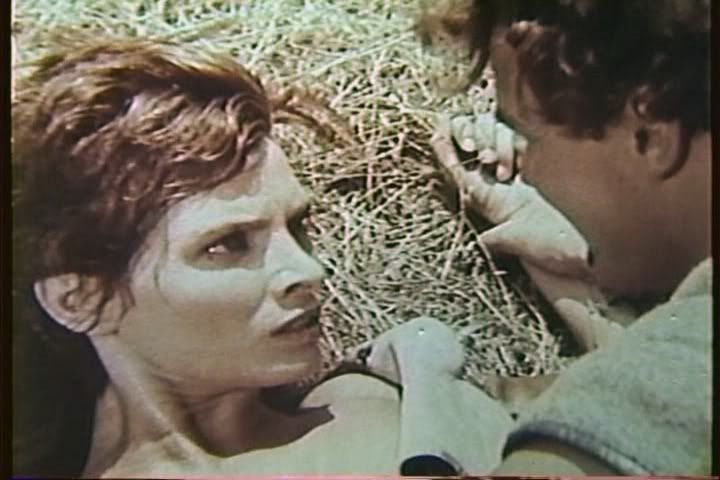 Need I mention that Romulus and random Phoenician woman have it off?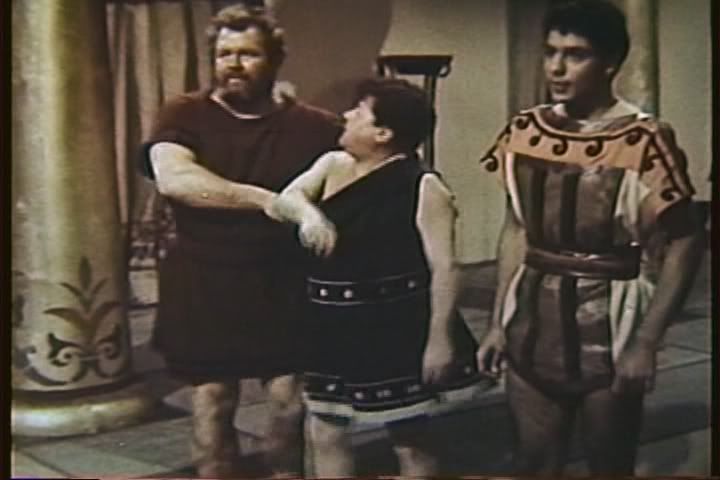 There being only one woman and Romulus not being willing to tell anyone about her the
Three Stooges
Roman ambassadors are sent to the Sabines to see if they have any blind women who won't mind being married to the ugliest race in the universe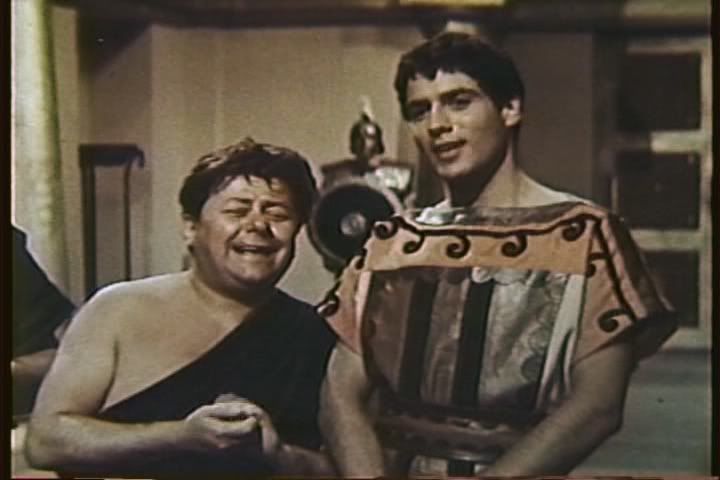 Actually, there aren't any women that blind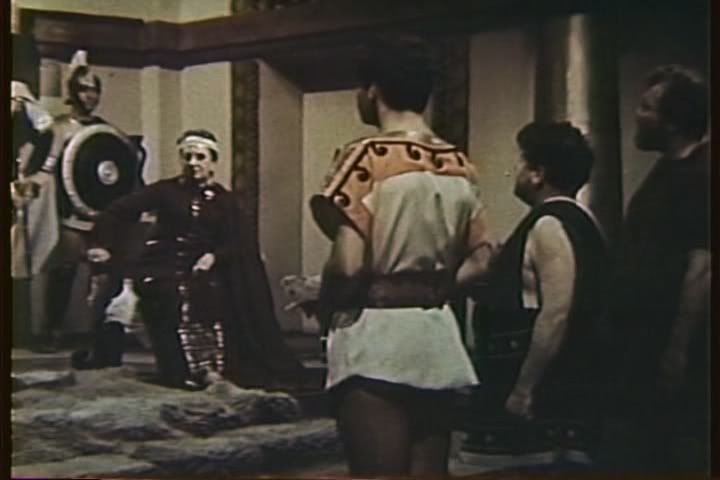 Even the oldest virgin in town is having none of it
But the film insisted to me that women like these (and of course they like to hang around in water feeding each other grapes) would eventually think the Romans weren't so bad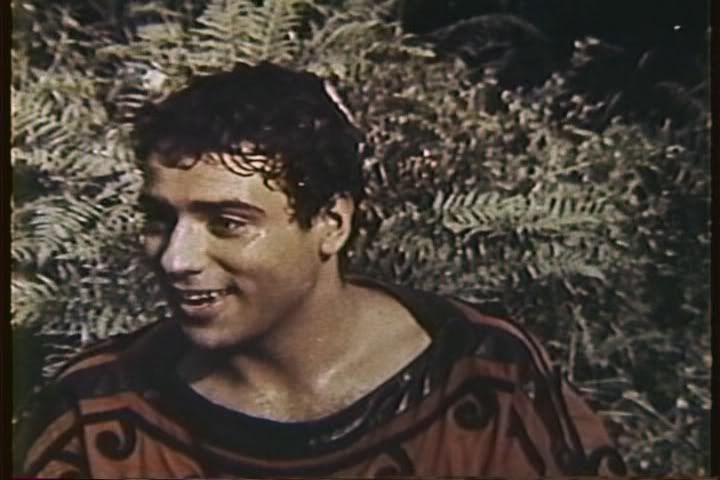 This was the best looking Roman. Doesn't that fill you with utter horror?
'Oh yes,' says Romulus in a random interlude with Phoenician lady 'I am a mighty king. Want to see the sword of Mars? Venus never said no.'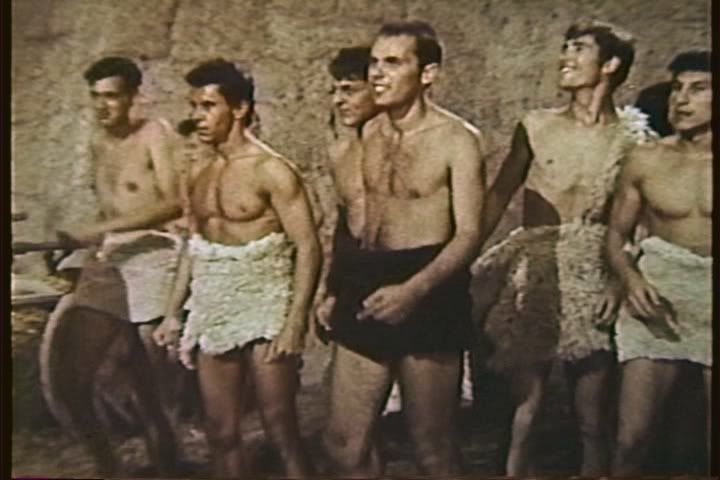 I apologize for once more pressing flabby Roman manhood on you.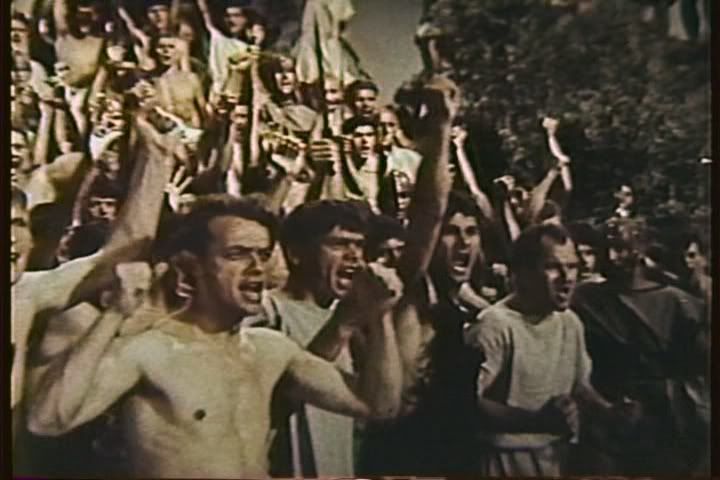 Here they are all demanding to go to war with the Sabines for not giving them any women. These are the tragic consequences of no mirrors in antiquity. If only they'd seen themselves they'd know they should never breed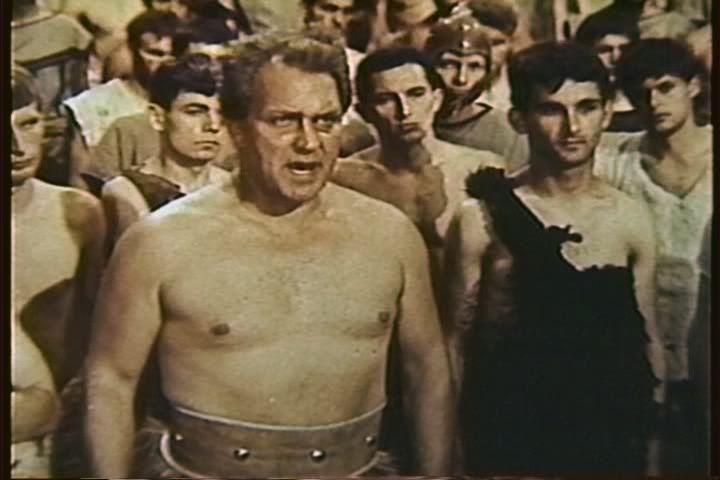 A particularly hideous Roman asks why they don't just all feck off to new places where there are women
Another hideous Roman points out that they could probably also get good clothing there
But Romulus reminds them that he invented Uggs and they are bound to bring the Mediterranean to its knees once they have cornered the ugly footwear market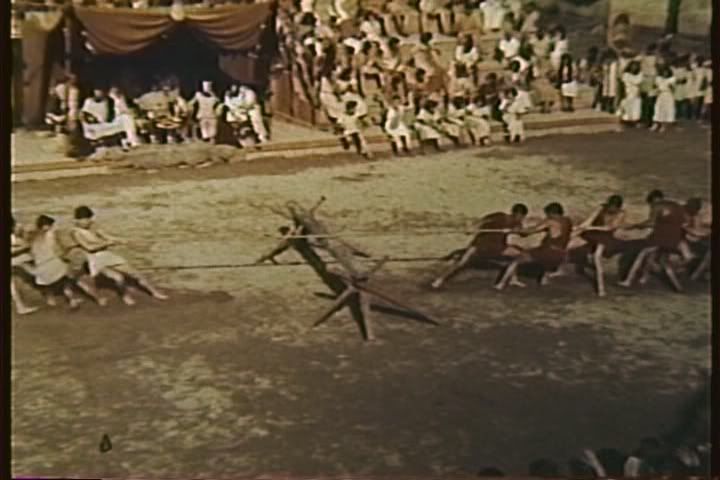 The Sabines are highly entertained by tugs of war. They were a simple people before the Romans wiped them off the map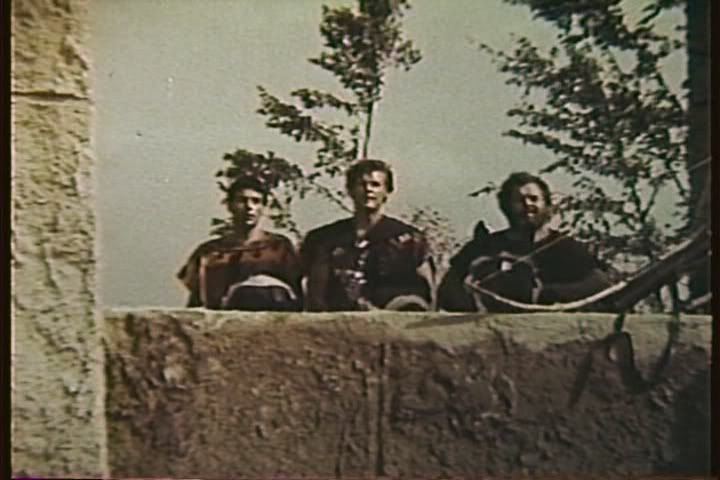 Romulus thinks about how nice this place will look as his summer palace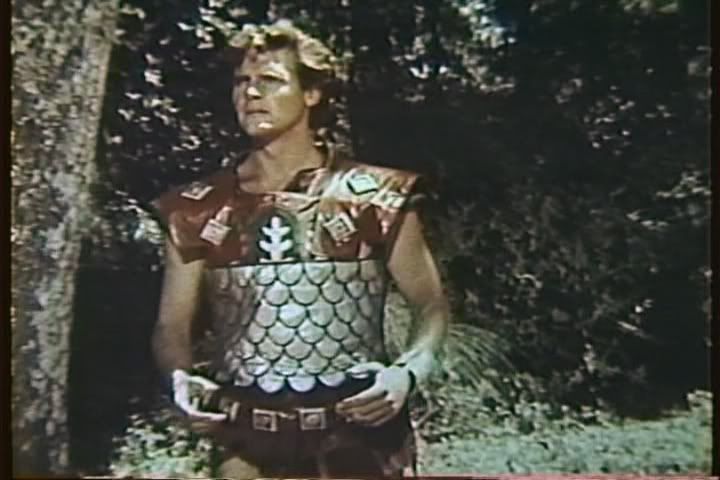 The early Romans were so poor that they had to paint their own armour. I like the silver bit gamely trying to look all warlike and not pathetic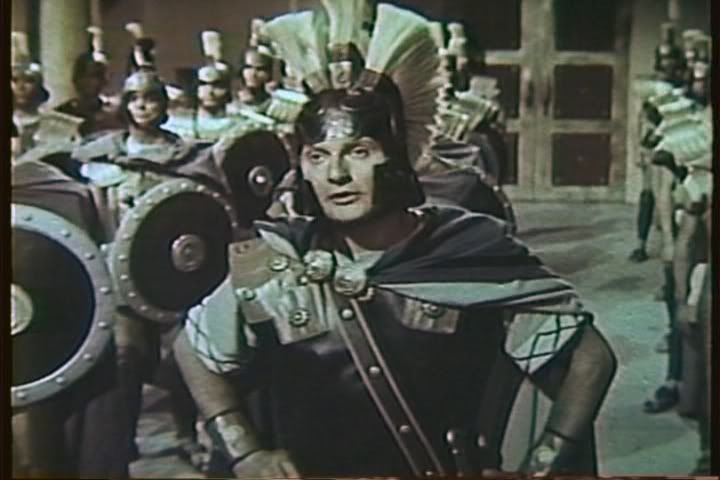 Random Sabine guy whose sister has been abducted by the Romans can't believe they were beaten by people with painted cloth for armour
Then for some reason Mars the god makes a completely odd appearance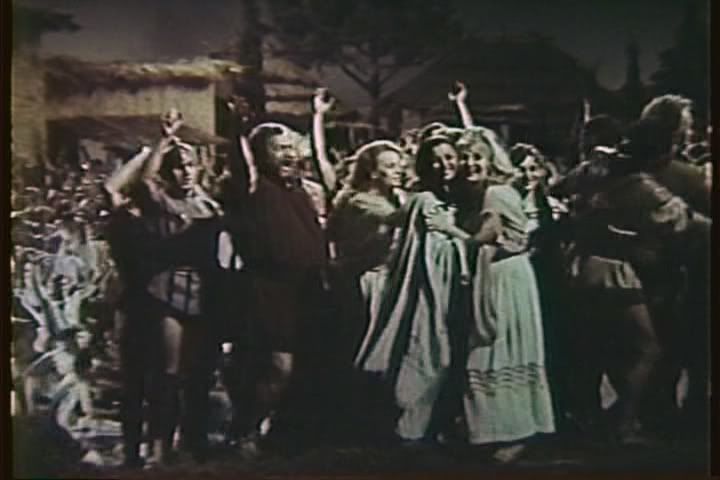 And the Sabine women get together with the Romans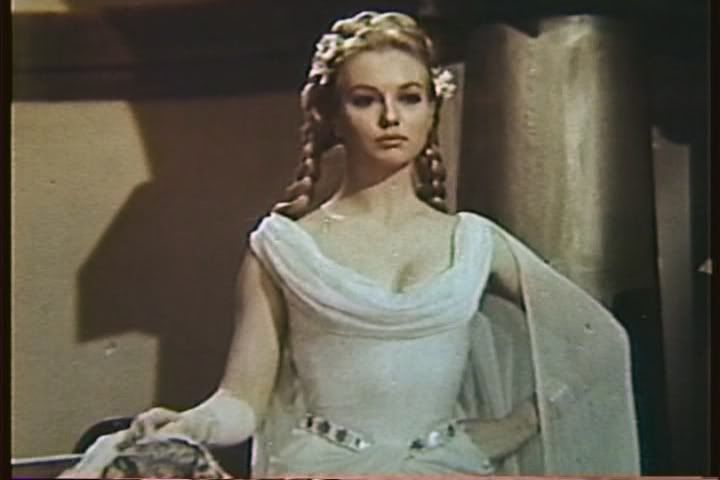 And the Blonde (ex)Vestal runs off with Romulus to live in the mountains. I bet she regretted that one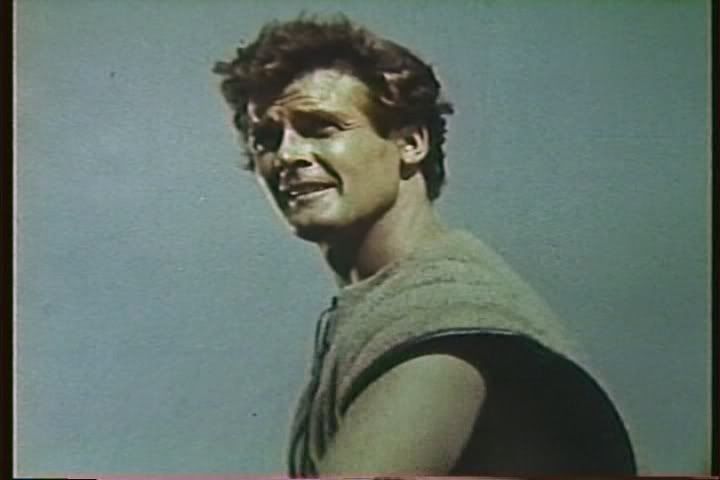 One more shot of Romulus to scar you for life