lesbiassparrow
It's hard to describe this Bollywood film because it couldn't really decide what film it wanted to be; the genre changed about every five minutes. But that's not important. What is important is that because I couldn't quite believe it was as strangely and fascinatingly about the love of Bobby Deol's character for Arjun Rampal's as I remembered, I rewatched it. And lo! I bring you photographic evidence of their true love.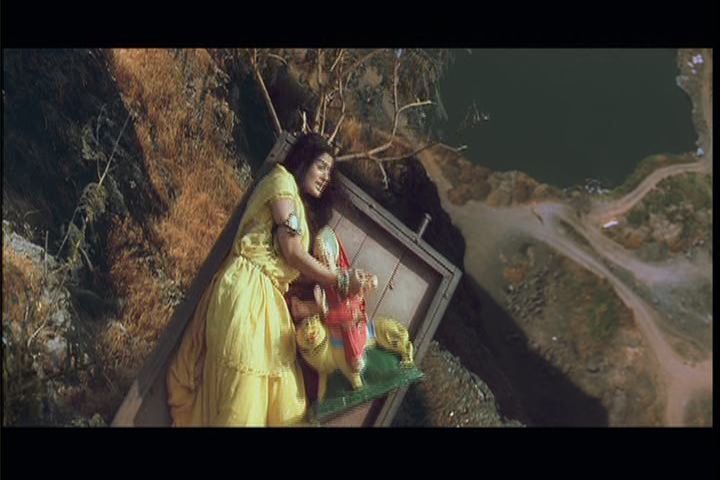 The story begins when Amisha Patel's character, Durga, a blind village girl, is imperilled. From this point she will spend most of the film crying or dancing. Sometimes she does both in an impressive bit of multi-tasking.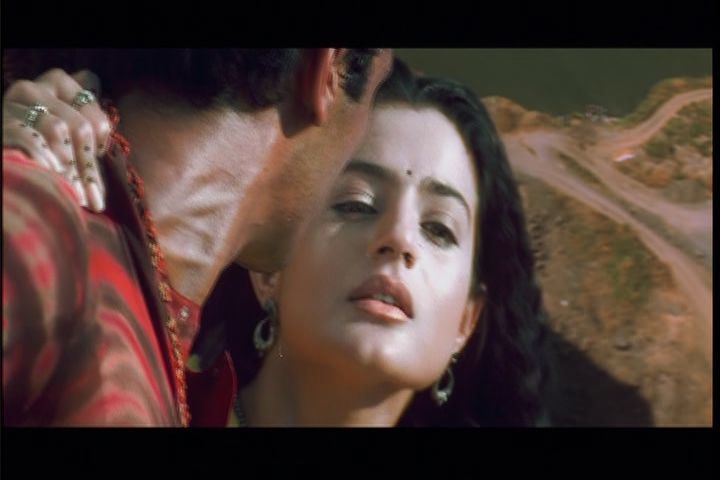 But she is saved by Rohit, who is just wandering by. He likes drippy women almost as much as he loves Raj, his first love.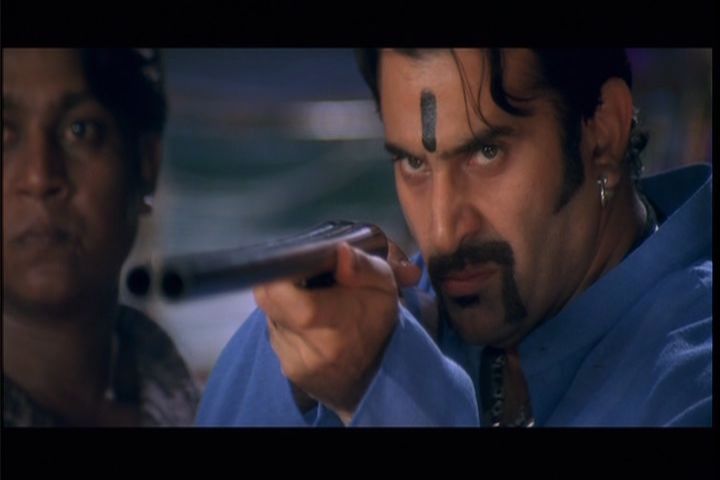 For some reason there is a gangster who, of course, wants to marry Durga and thinks shooting people is the way to her affections.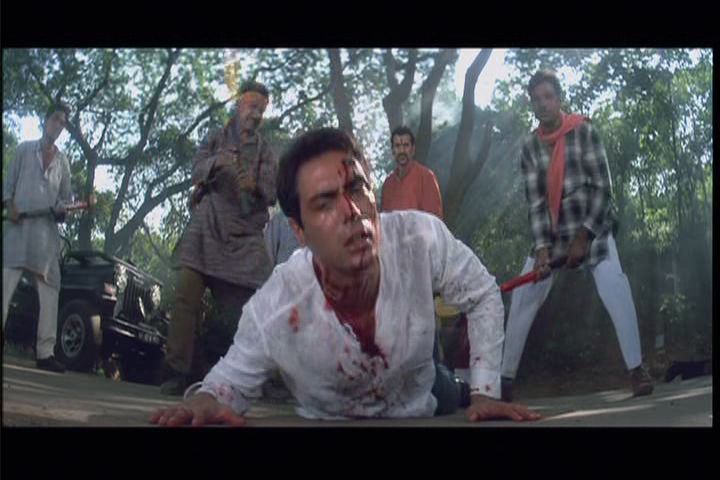 No! Don't kill Rohit, Mr. Gangster! What will Raj do! Sadly, gangsters do not care for gay love. Poor Rohit.
There's some boring stuff with Durga getting her sight back and being adopted by a doctor. She cries a lot and tries to kill herself. The doctor takes her to Switzerland. As you do.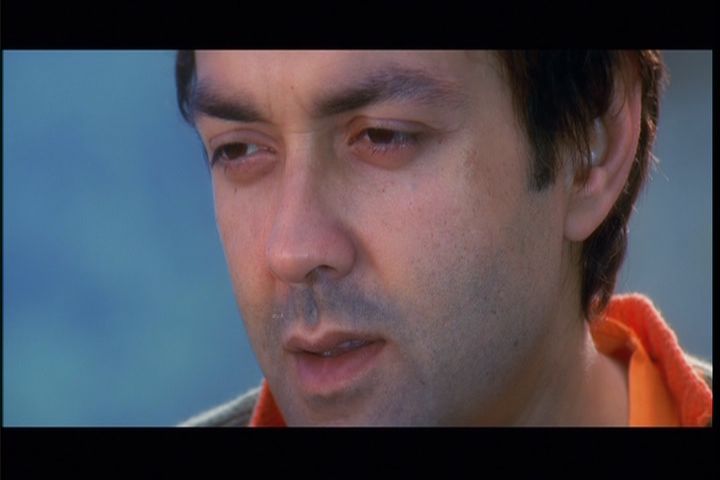 Here is Raj a gazillionaire who, the film assures me, also likes drippy women. But his eyes and actions say otherwise.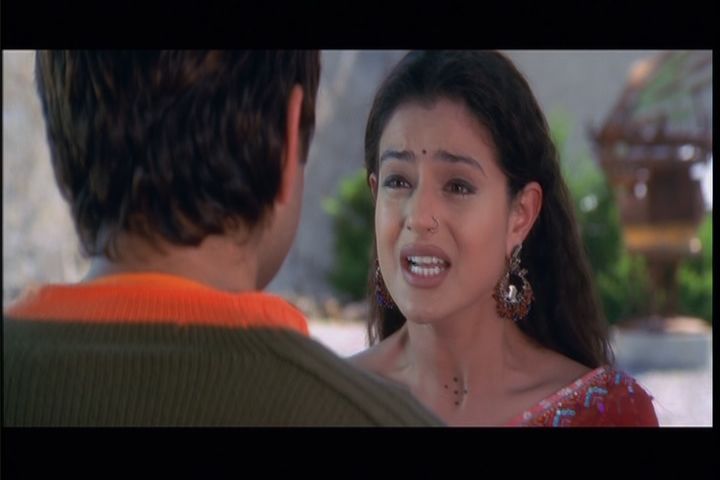 There's some more weeping by Durga.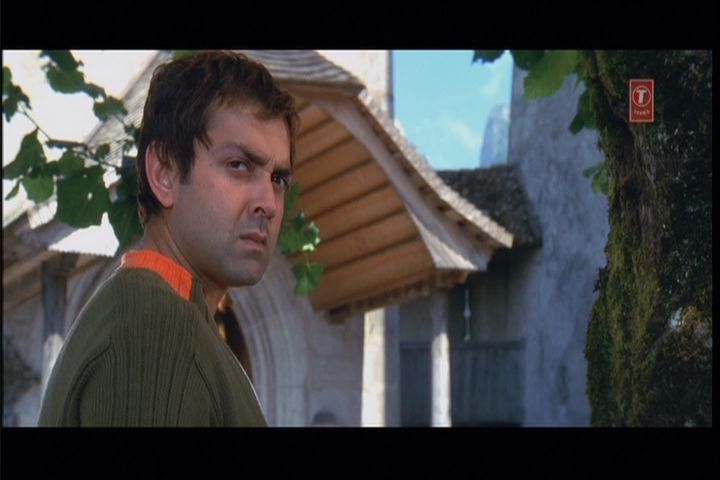 Raj resolves to tell her of his tragedy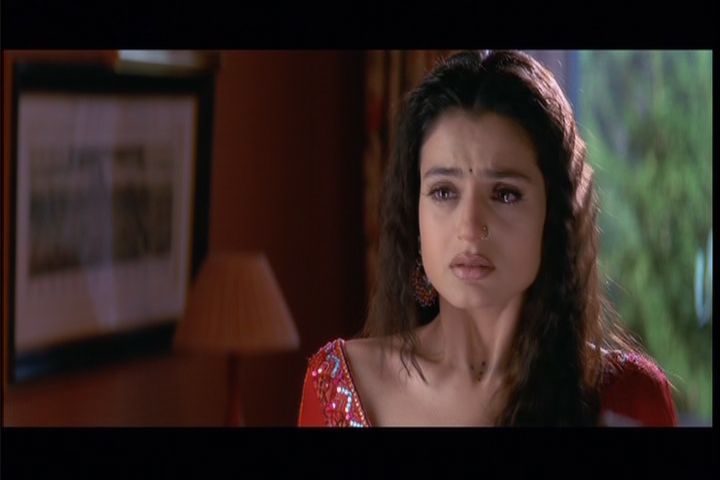 Behold, he says to Durga, here is the room of lost gay love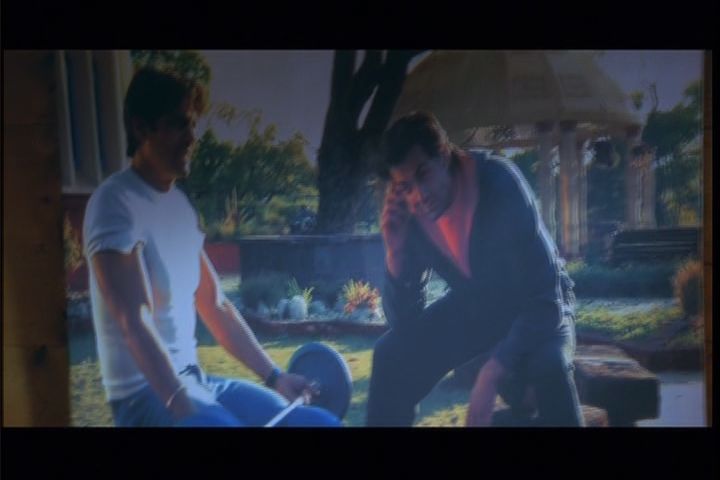 First he points to a giant picture of the two of them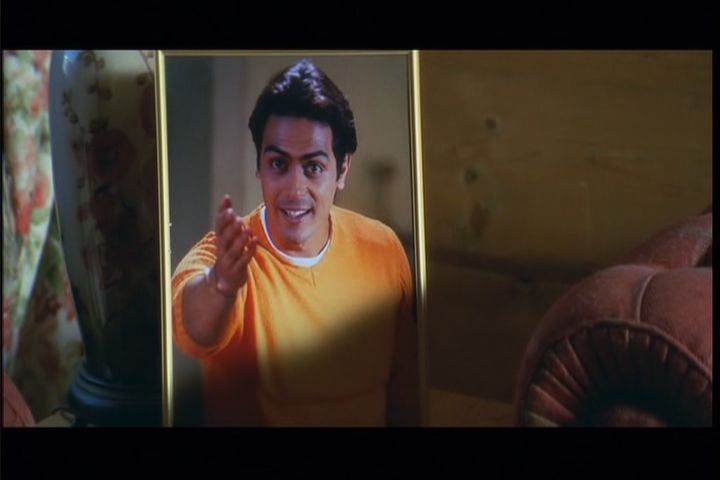 Then to another that speaks volumes for their 'friendship.'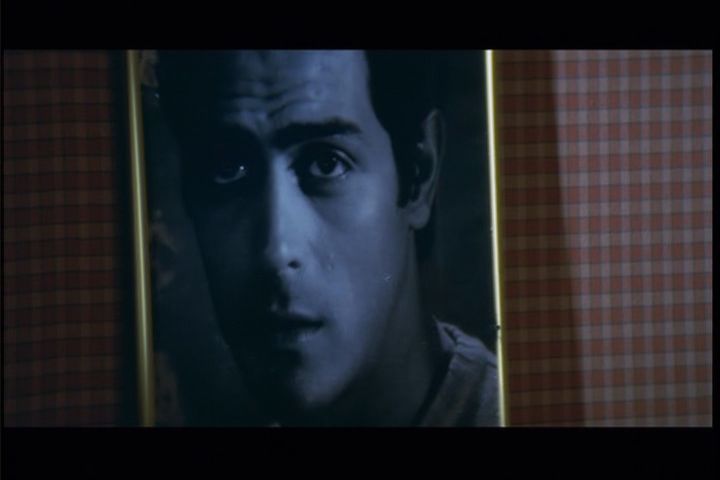 Finally, the piece-de-resistance: the moody one in blue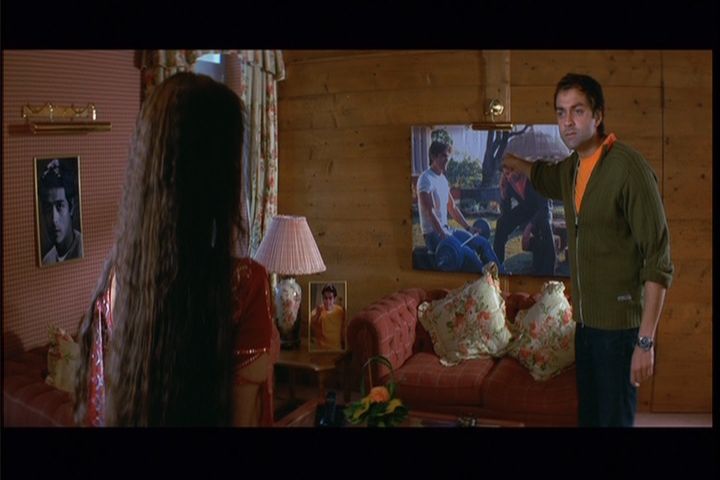 'Look!' he says 'I also have lost my true love! Marry me'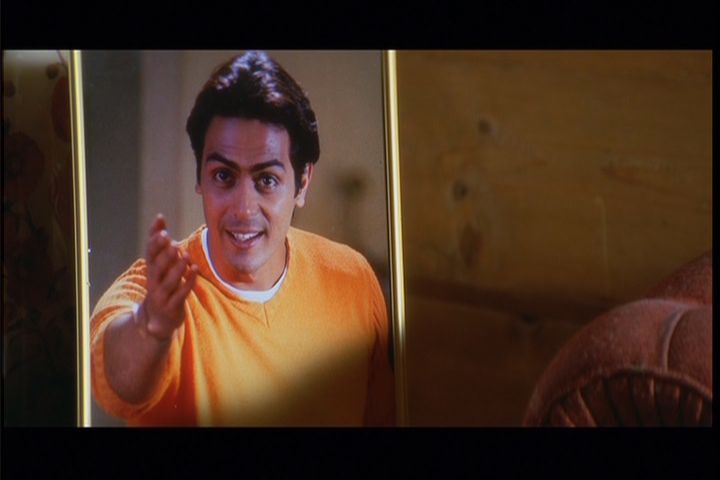 Let's have another look at that picture, shall we?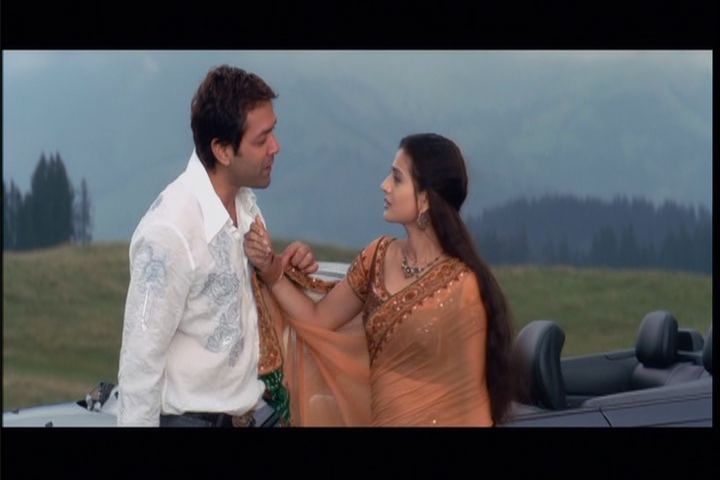 They sing of their love for Rohit and their plans to marry.
Because this is Switzerland a mad accordionist appears.
And some blondes in kerchiefs (seriously: this may the oddest Bollywood dance ever. And I've seen a lot of them)
They all go back to Raj's giant palace.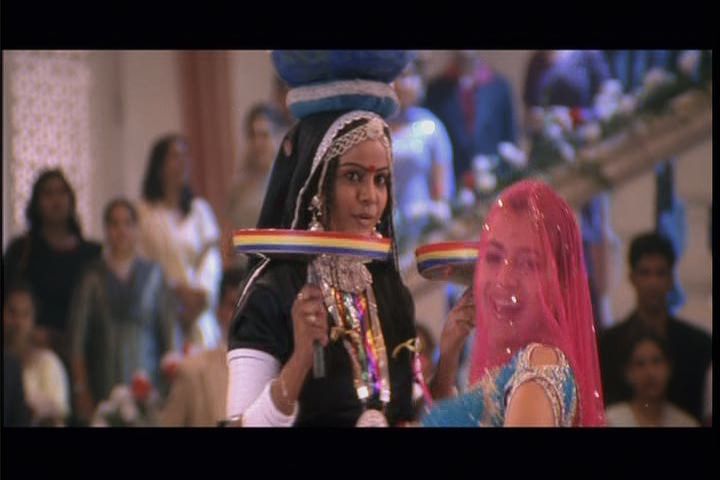 There is general rejoicing that Raj has finally brought a girl home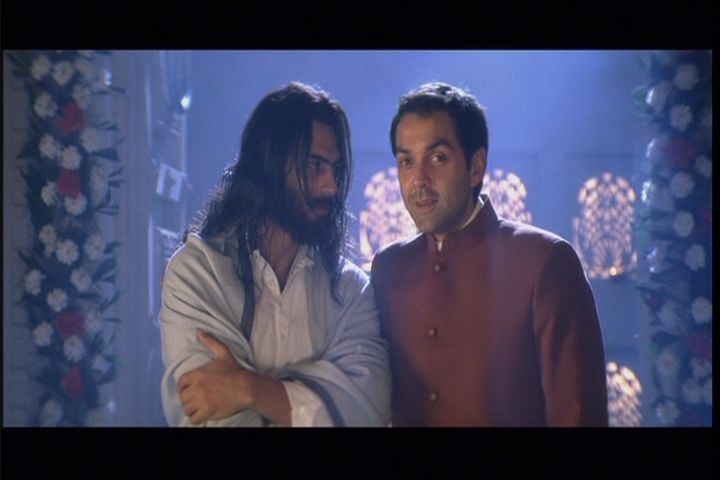 But just like that fellow Jesus Rohit rises from the dead. Or a six month coma. Look at him back with his one true love! Of course, because Durga was blind during their relationship she does not recognize him.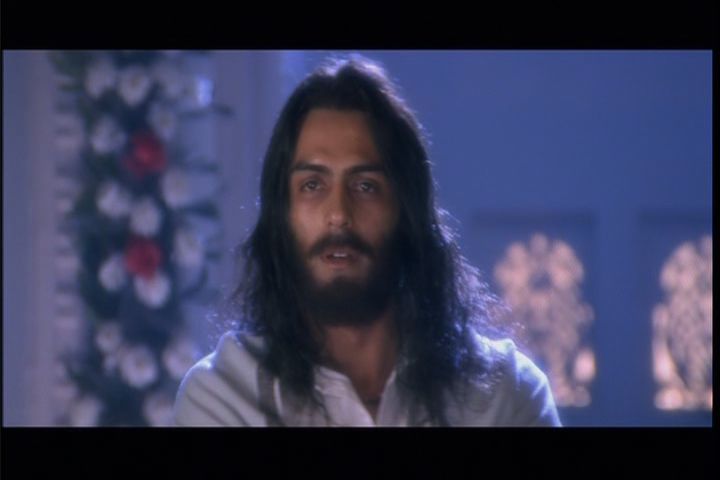 Rohit is not so happy at the wedding scenes for so many reasons. It's always awkward when your old girlfriend is marrying your first love.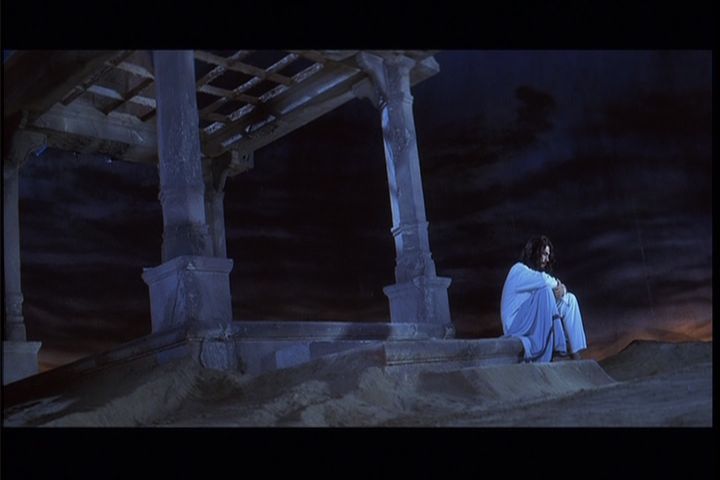 There is emo sitting while lit by the moon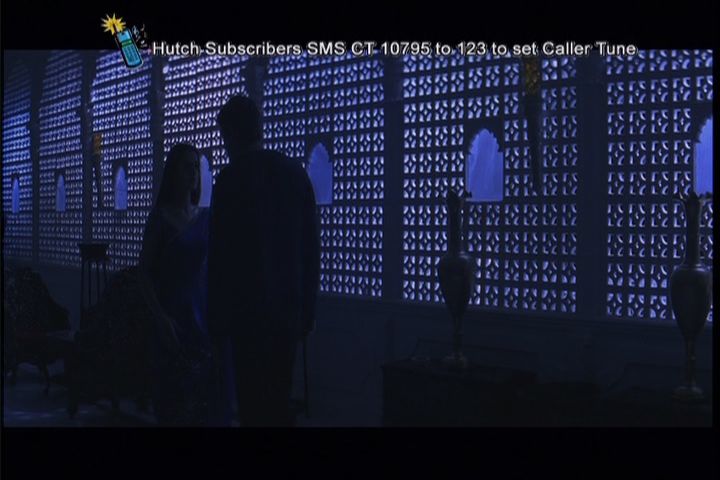 Finally, there is recognition of Rohit by Durga! He says she must marry Raj and he will go off and be a monk or something.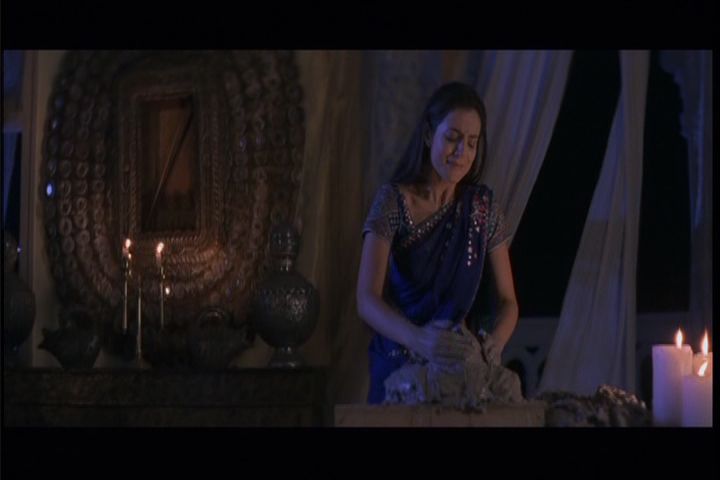 This, of course, calls for crafts. And weeping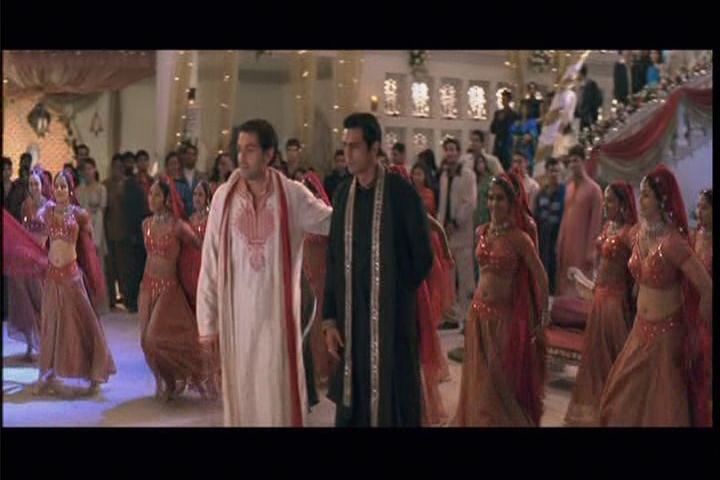 Something tells me this wedding is not going to go so well.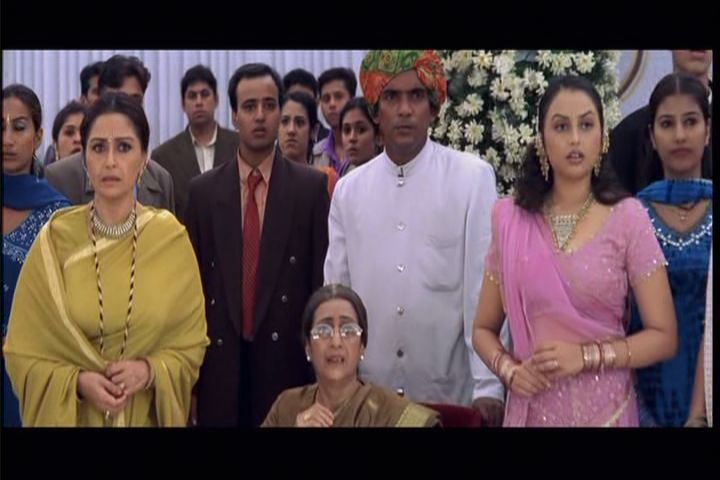 Yes, not going so well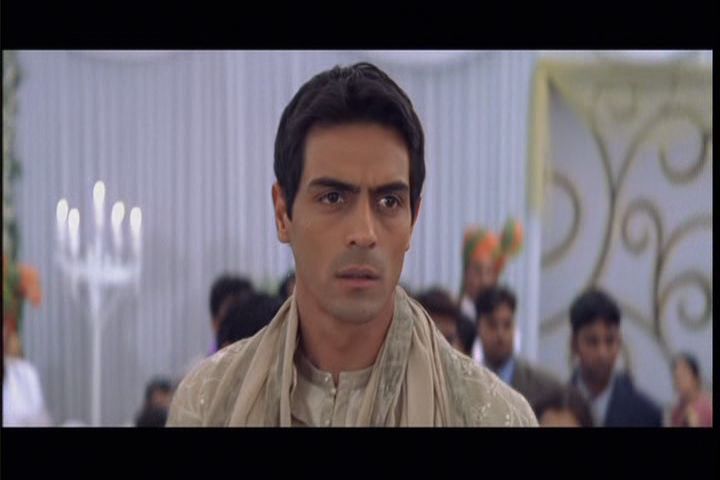 Rohit! What will you do? Can you see both your loves be married while all you get is monkishness?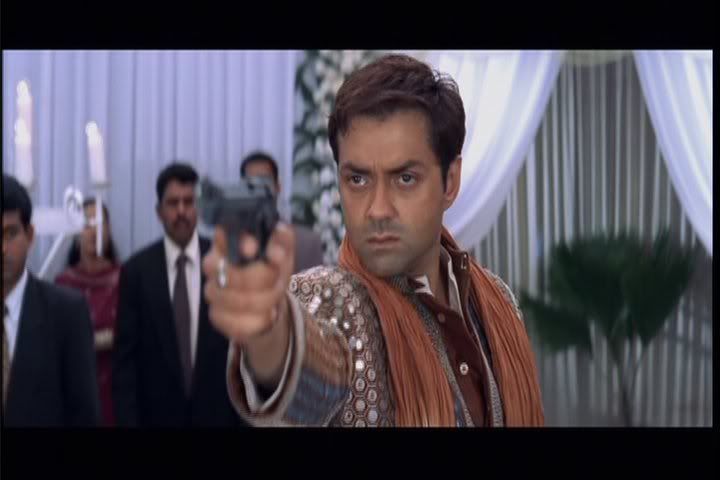 Raj waves a gun around. He says it's because Durga's henna's scent is for Rohit but really it is because his first love betrayed him
And then, rather improbably, Durga and Rohit get married while Raj stands by weeping manly tears.
The end