lesbiassparrow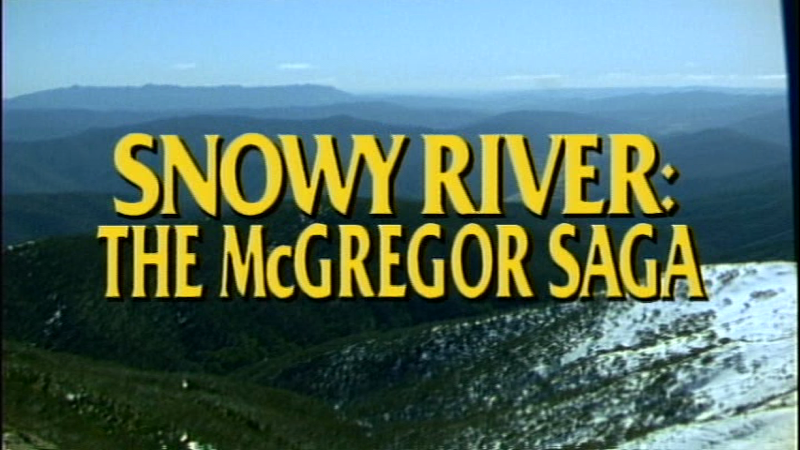 Apparently this entire thing is based on some song or other about a guy who chases a wild horse down a cliff. It has all the fine writing that you would expect from such a pedigree.

caerbannog
this one is for you and your birthday. Jackman the Emo Sailor wishes you many happy returns. And for

sajia
: it's not Korean and drama queens, but there is womanpain of a sort.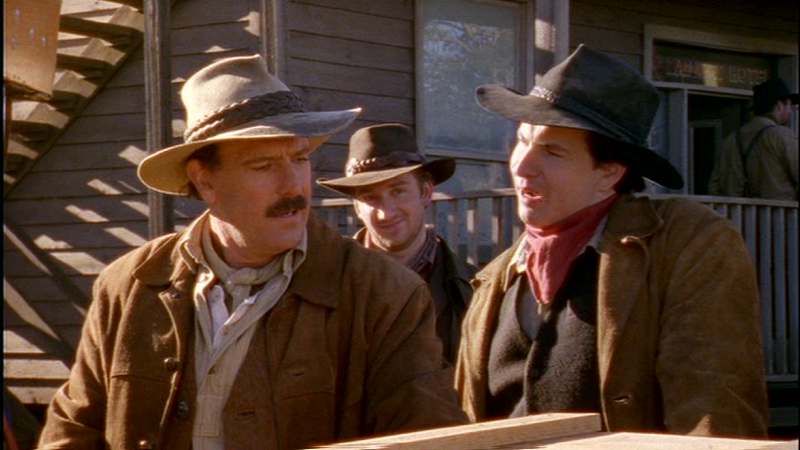 20 years later that young man has a rather terrifying mustache and has, shall we say, run to seed a little.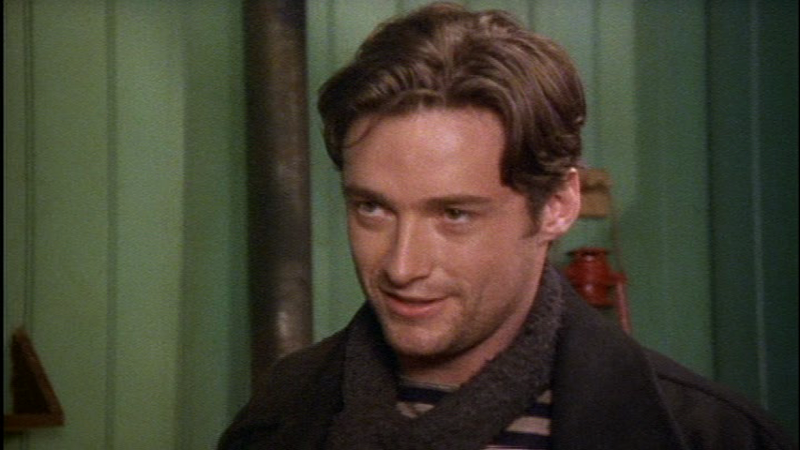 But you don't care about that, do you? All you care about is Hugh Jackman the Emo Sailor. I can't remember his name in this so I shall either call him Jackman or Emo Sailor.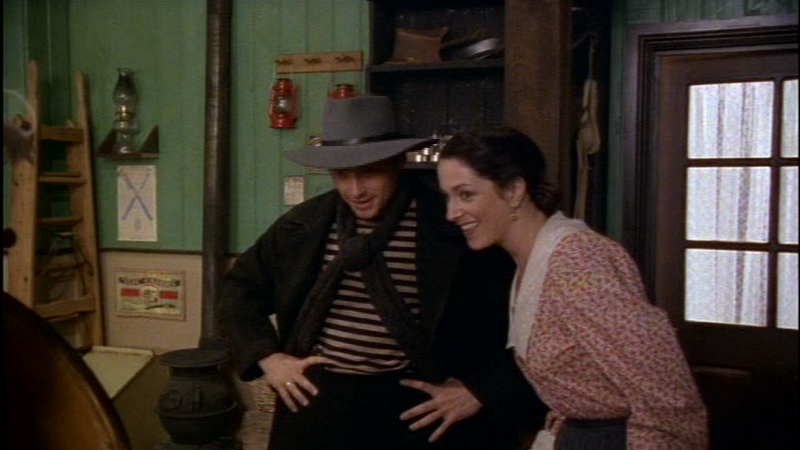 An astonishing amount of Jackman the Emo Sailor's first episode involves him buying a hat. Not a lot happened on a regular basis in Snowy River. (And yet they spun 60+ episodes out of this show.)
SEE? More hat scenes. (And there was one more that I didn't cap. You can thank me later.)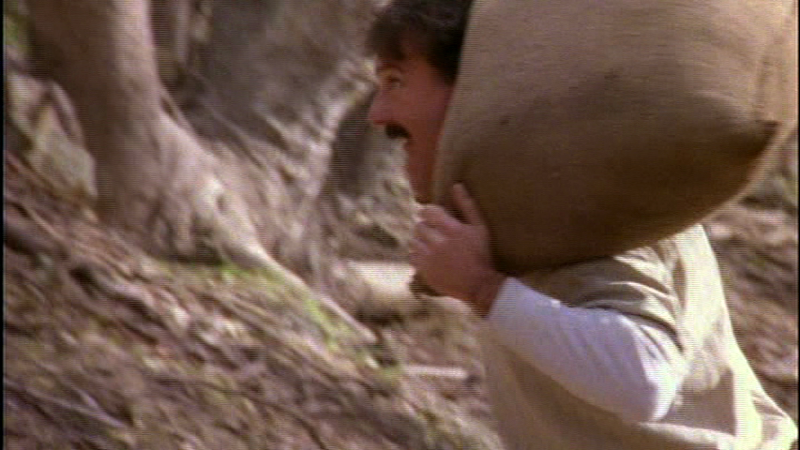 I thought Mr. Mustache McGregor was going to die in the first episode. He was on some mad training routine involving randomly carrying sacks of things up hills while his mustache quivered. And a wild horse reared in the background. It was about as unpleasant as you would imagine.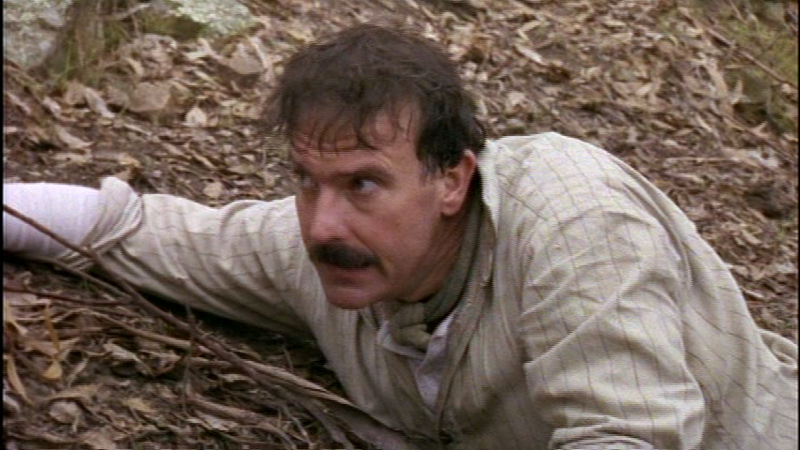 Sadly this was not Mustache McGregor gasping his last, but simply getting ready for more. There was no justice in the Australian outback.
Back to Jackman the Emo Sailor. He has nightmares involving his Tragic Past.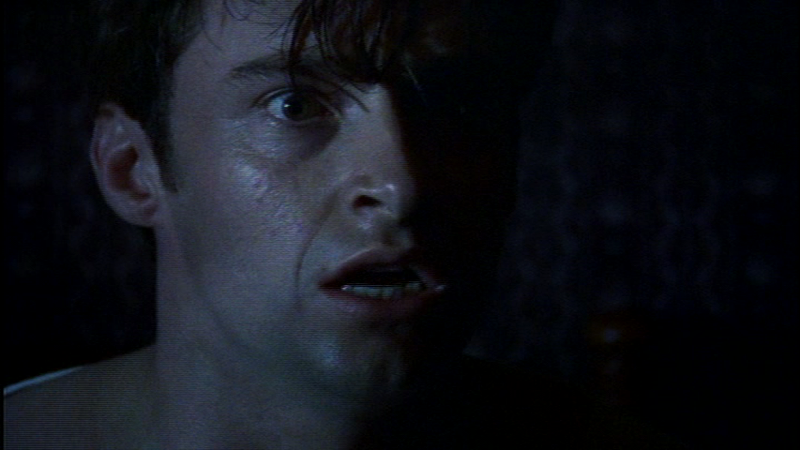 THE HORROR. THE HORROR. He was clearly on whatever ship the ancient mariner was on.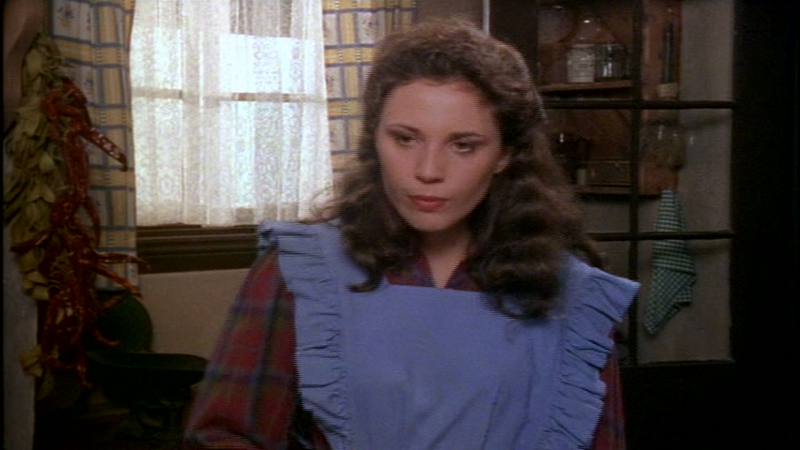 Before I forget: the Useless McGregor Daughter. I can't remember her name either. (What? I drank a lot while I was watching this. It didn't help. NOW I JUST HAVE DRUNKEN FLASHBACKS. Like being in 'Nam but with more horses.)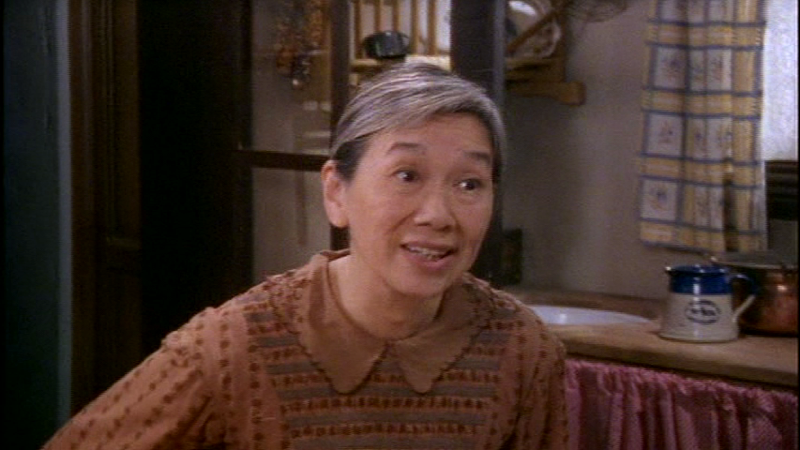 Random (and only) ethnic minority about to be fired by the Useless McGregor Daughter.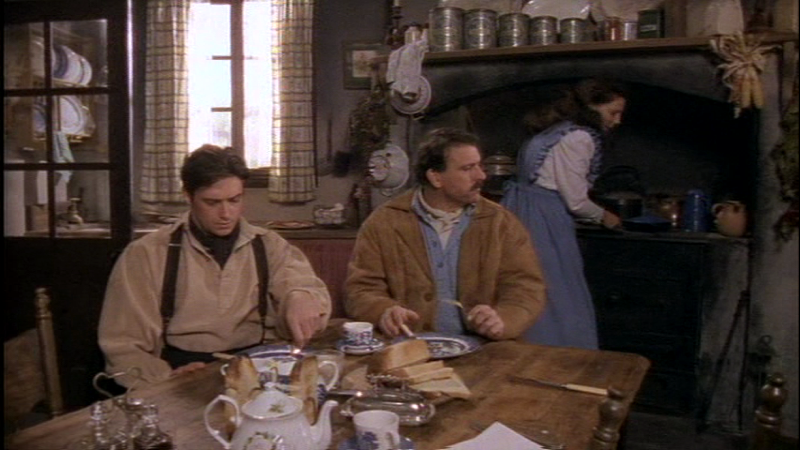 The agony of breakfast at the McGregors.
Oh Jackman, you Emo Sailor you, it will only get worse.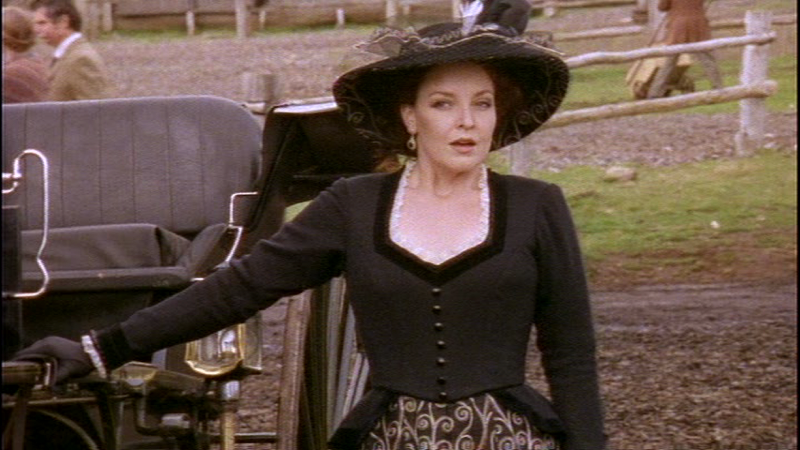 This was an excellent episode. Woman of Ill Repute moves to town. People react in much the ways you would expect.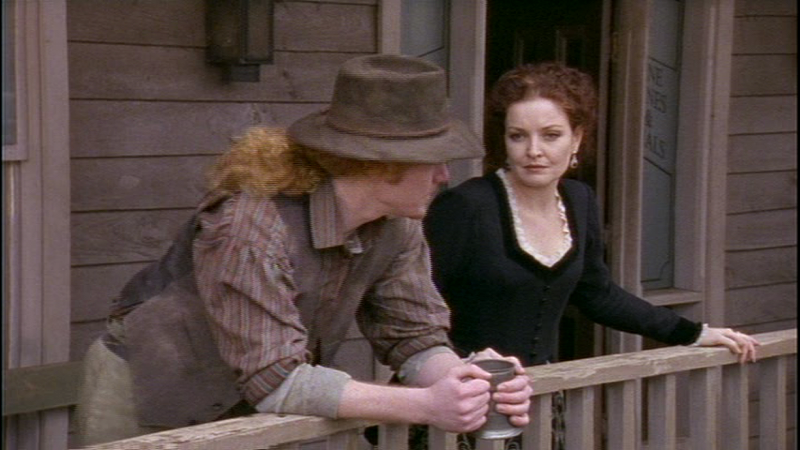 She hangs around being Ill-Reputed with local yokels.
<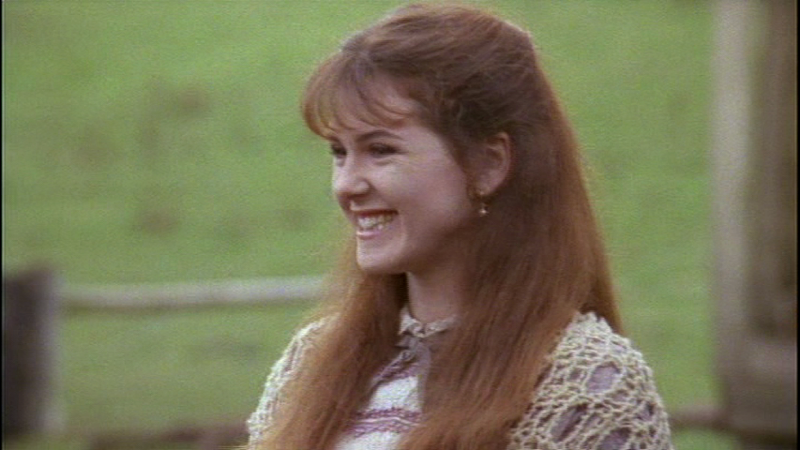 Not Useless McGregor Daughter-in-Law. I wonder if she and Woman of Ill Repute can possibly have a past? I WONDER.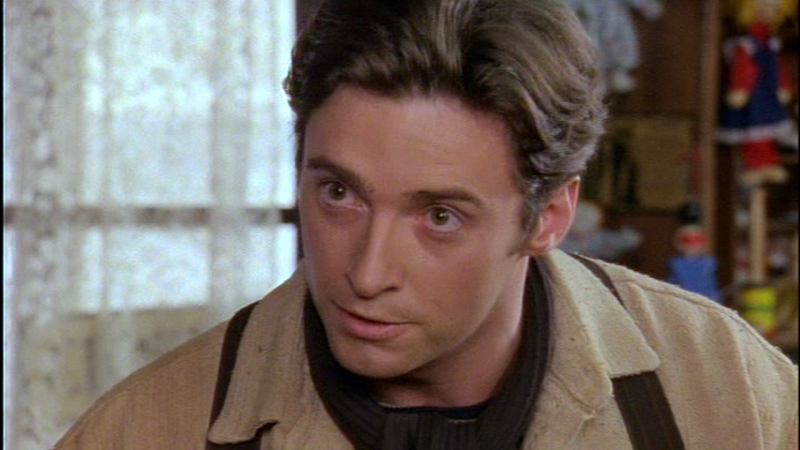 You can't tell it from this picture, but in this episode Jackman the Emo Sailor was also having a breakdown.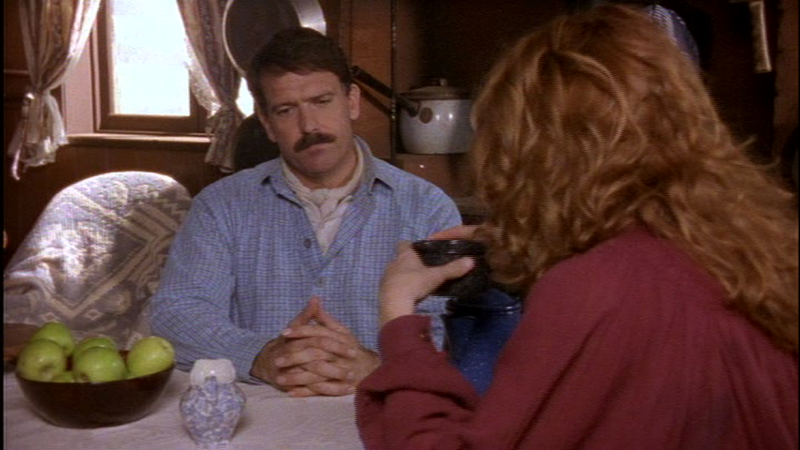 The McGregors missed no opportunity to discuss this. With as many random people as possible.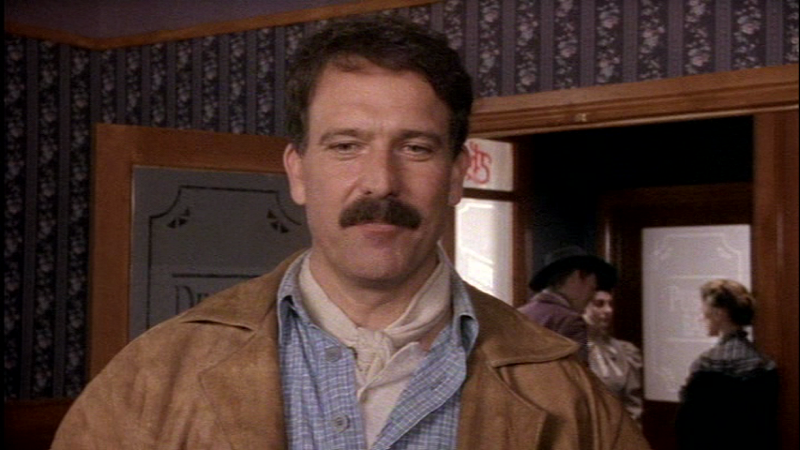 Mustache McGregor again. Just to scar your souls a little.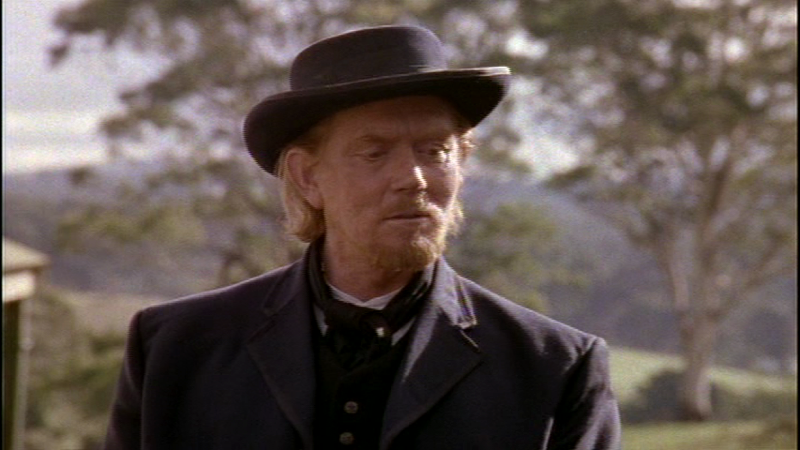 This guy, who conveniently looks totally evil, shows up. He is from Emo Sailor's past.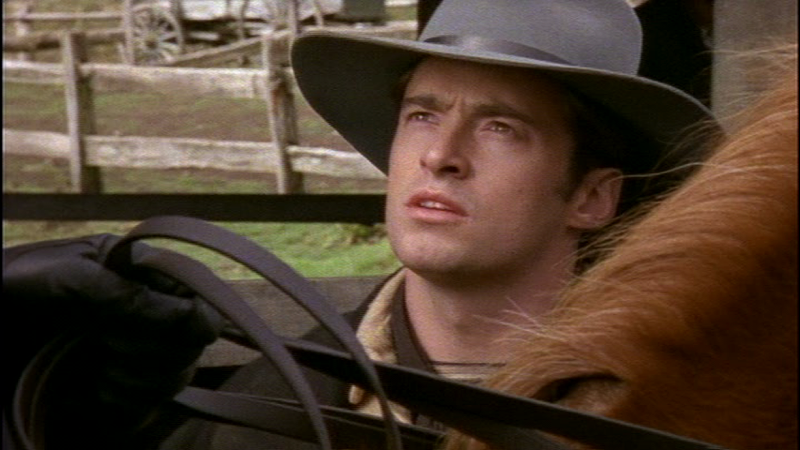 "NOT YOU!" cries Jackman! "Shouldn't you be dead along with hundreds of other people? I know I totally steered that ship on the rock, because when I kill people, I kill them good!"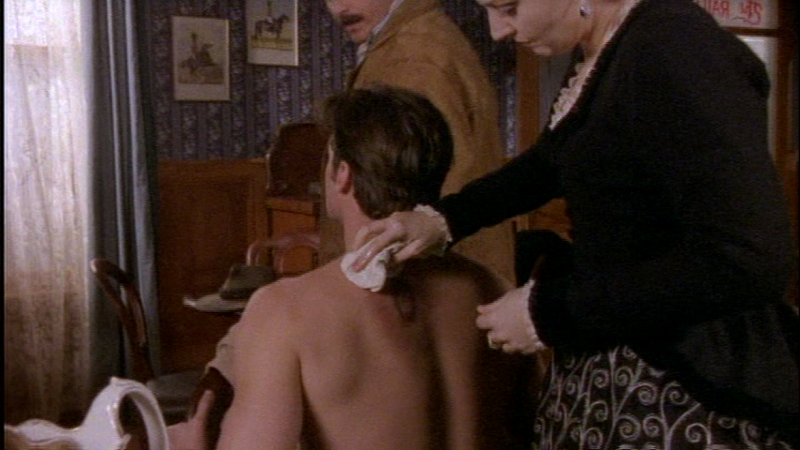 Such is his anguish that it can only be cured by having them take his shirt off and a Woman of Ill Repute feeling him up.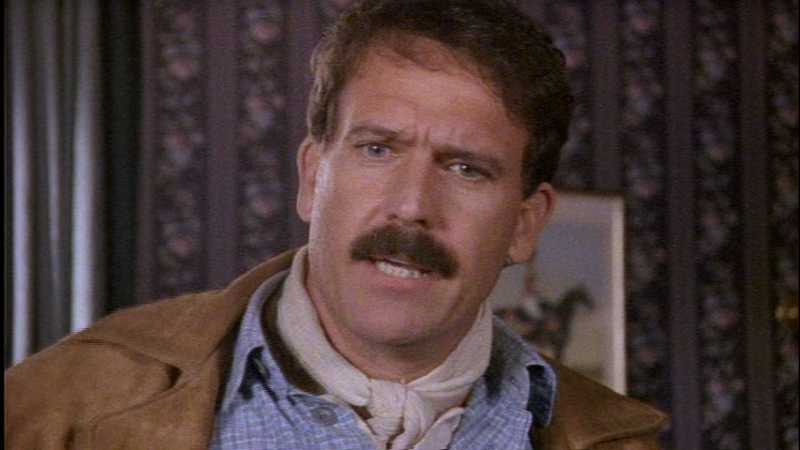 Mustache McGregor wonders why people don't do that sort of stuff to him.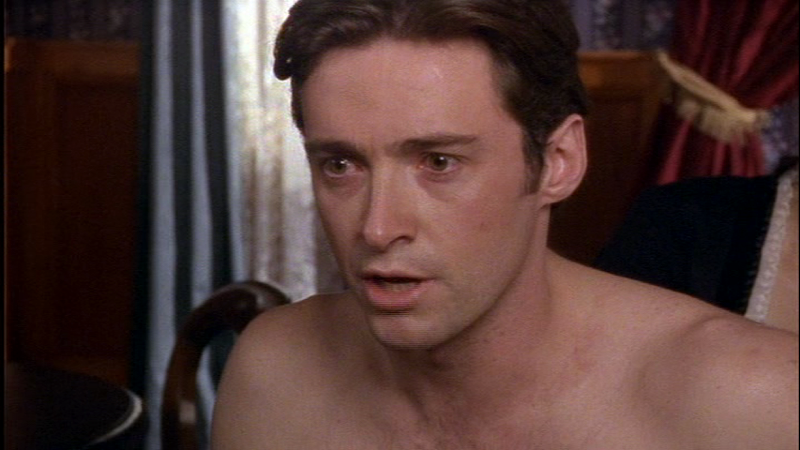 Jackman the Emo Sailor has no answer.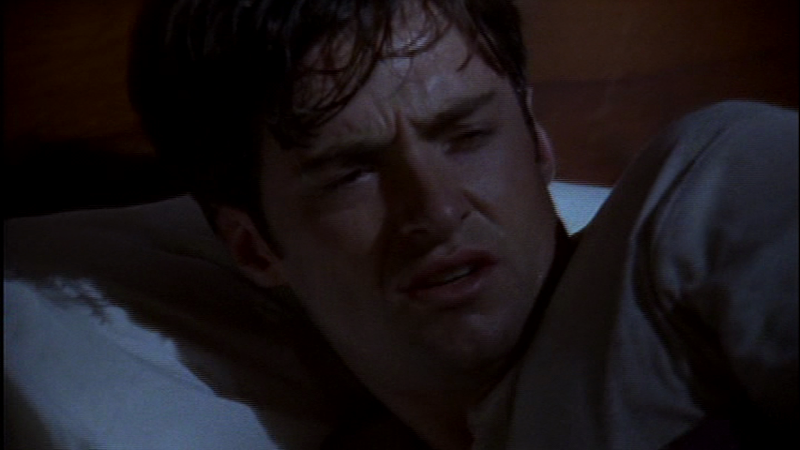 MORE ANGUISH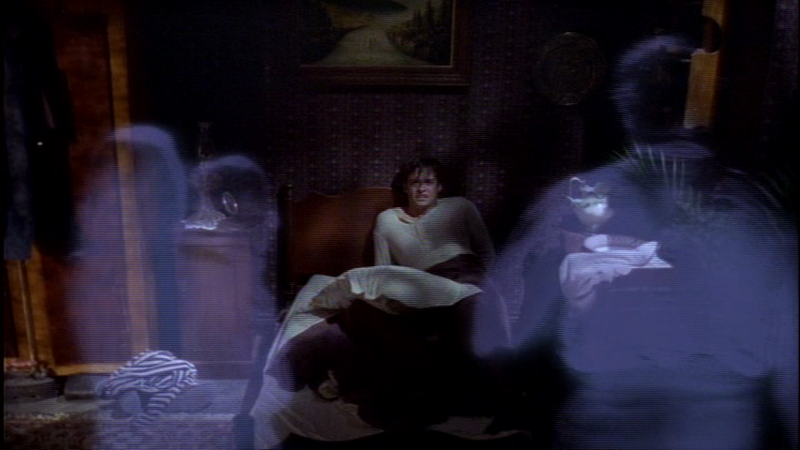 This may have been one of the more beautiful scenes ever filmed for any TV show. LOOK AT THE GHOSTS OF THE PEOPLE HE KILLED.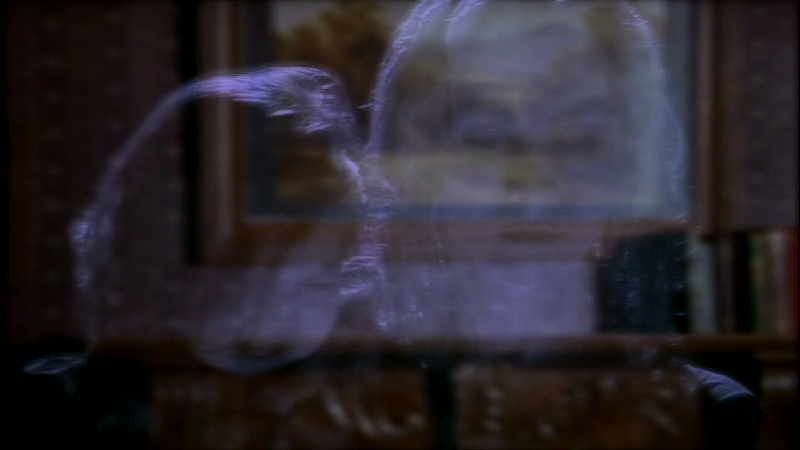 THERE WAS EVEN ONE OF A MOTHER AND BABY.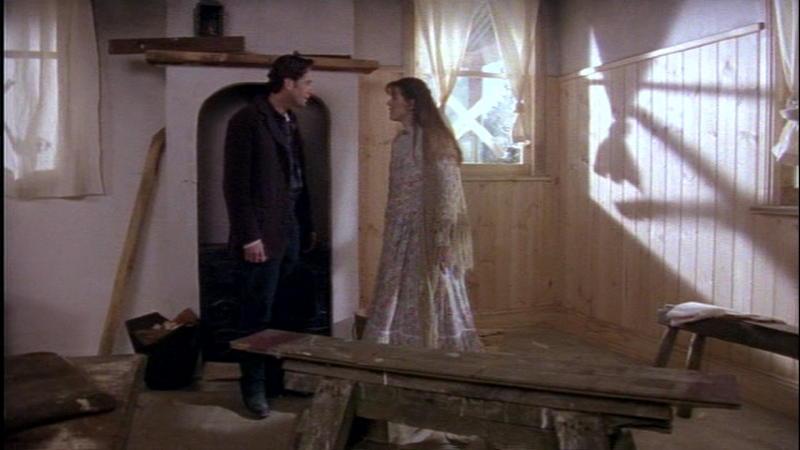 In the rather awesome other plot of this episode The McGregor Son who is a Pastor decides that his wife might have been a Woman of Ill Repute in the past. But he doesn't care! She is carrying his child! (For what appears to be 10 months. Poor woman.)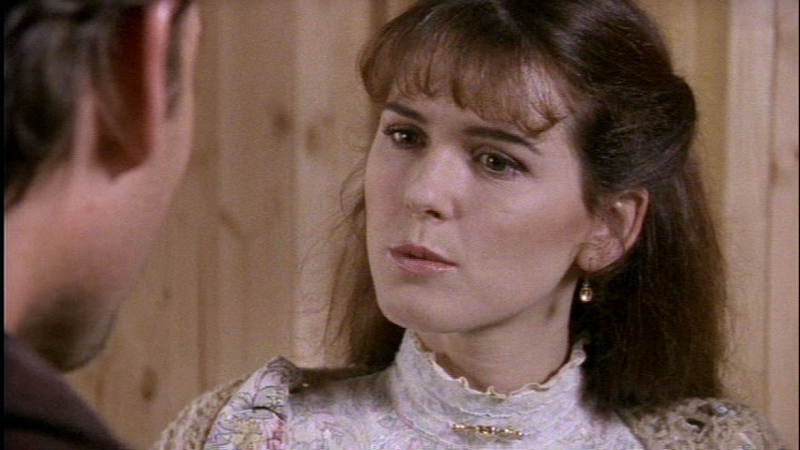 "How is that your first guess?" asks McGregor Daughter-in-Law. "EH? EH?" (She has a very good point. And even if you think it, maybe not best to hint at it. That Woman of Ill-Repute is the mother who ran off on her and her father is a much more likely guess anyway.)
There's some groveling after this. AS THERE SHOULD BE.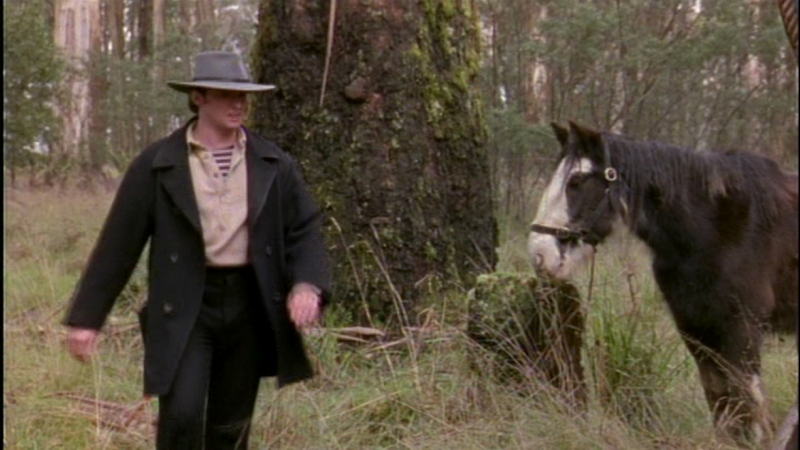 Everything is resolved somehow. I only post this so you can see Jackman is still wearing his sailor t-shirt under his rancher clothing. I hope he washes it sometimes.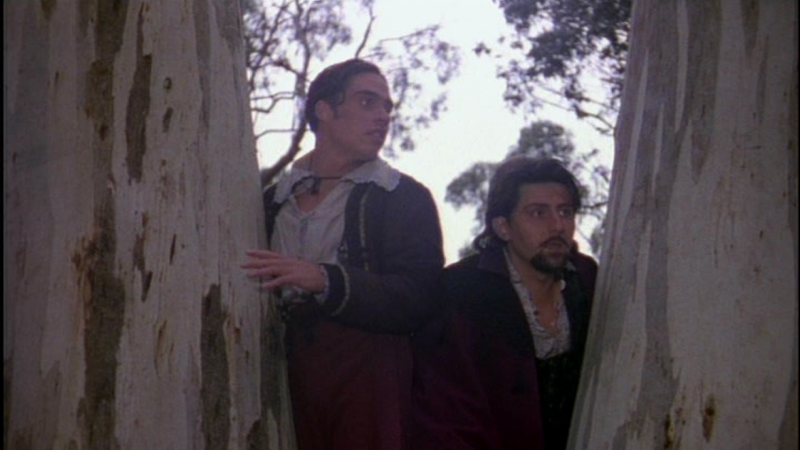 GYPSIES. This was the best episode of the lot. This is them trapped in a tree by cows.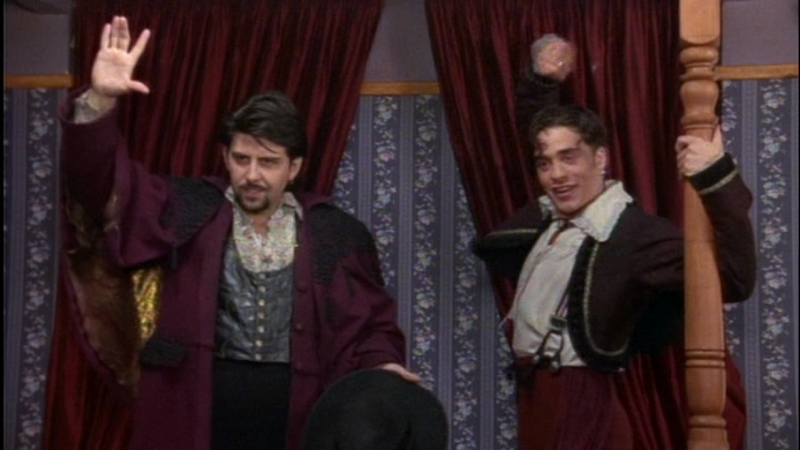 This is them strutting their stuff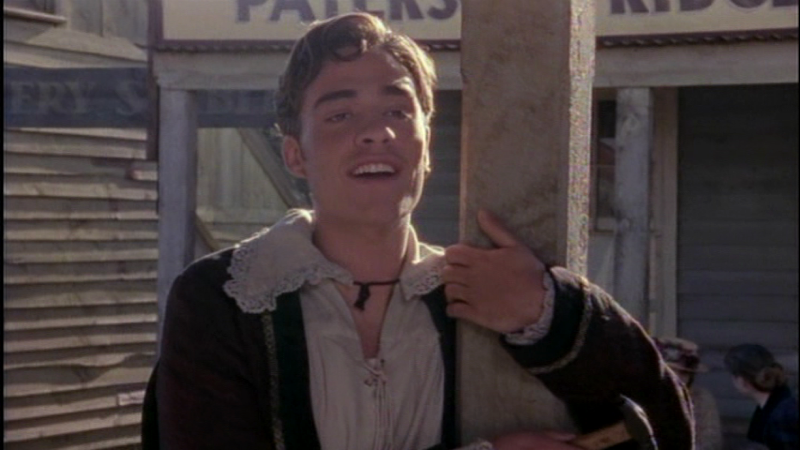 Despite their best attempts to convince me otherwise, there is no way this guy is straight.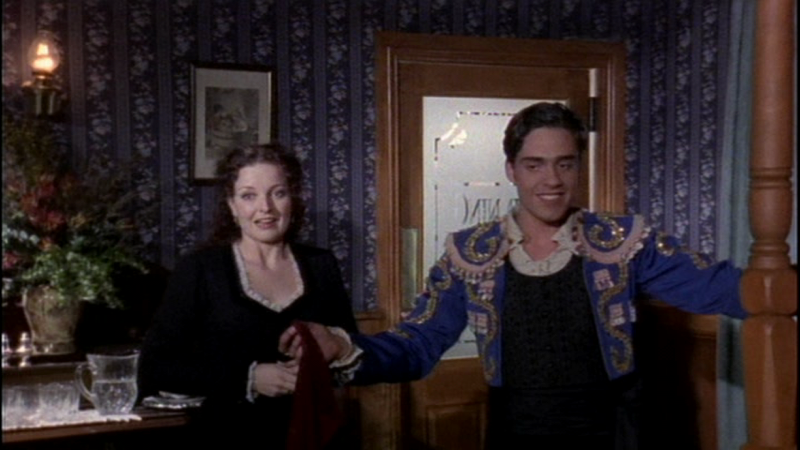 See? See?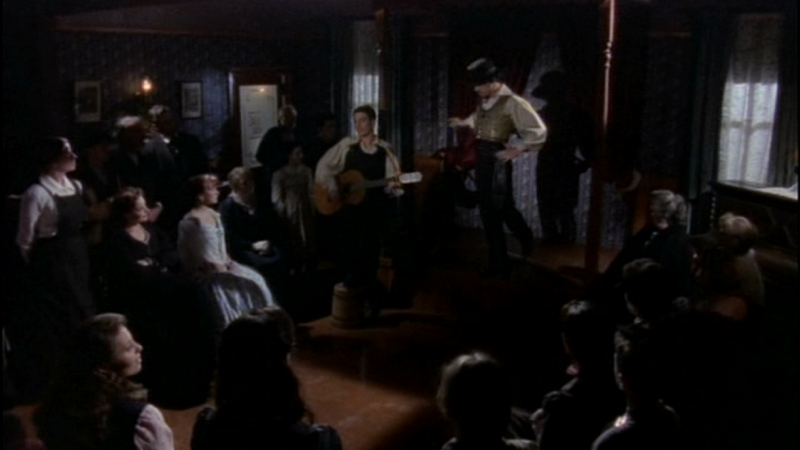 DANCING! I wish I could have gotten good screen caps of the fire eating, but, trust me, IT WAS AMAZING.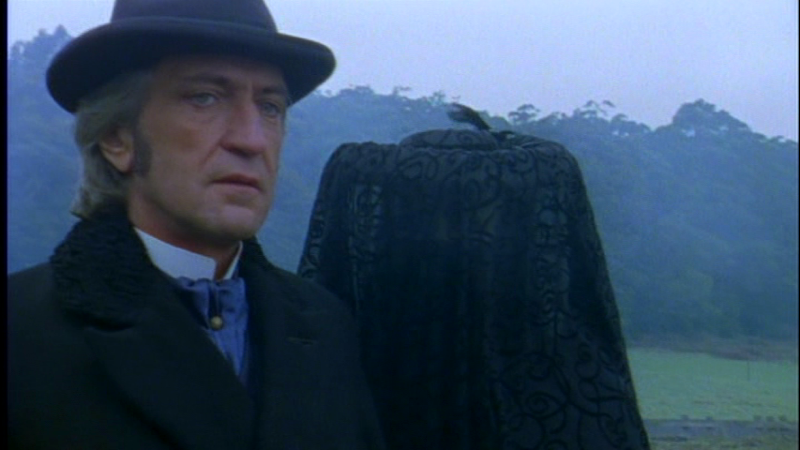 As amazing as the gypsy episode was, it did not have the sheer WTFery of the mystic healing one. Which also had man from Woman of Ill Repute's past and some Veiled Woman.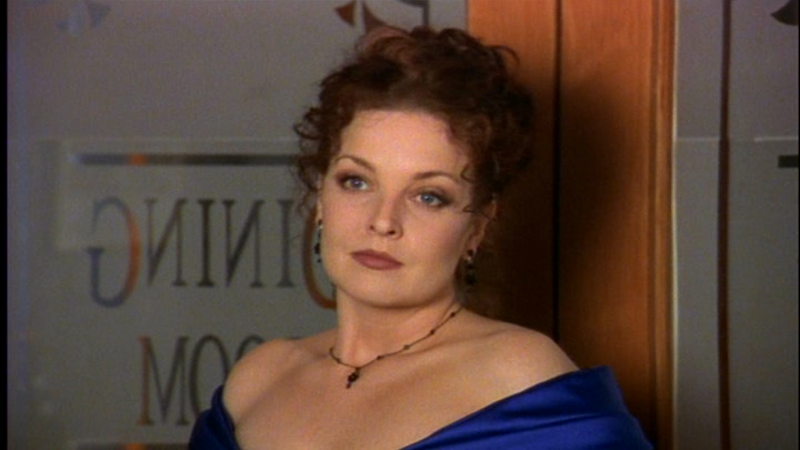 FLOOZY.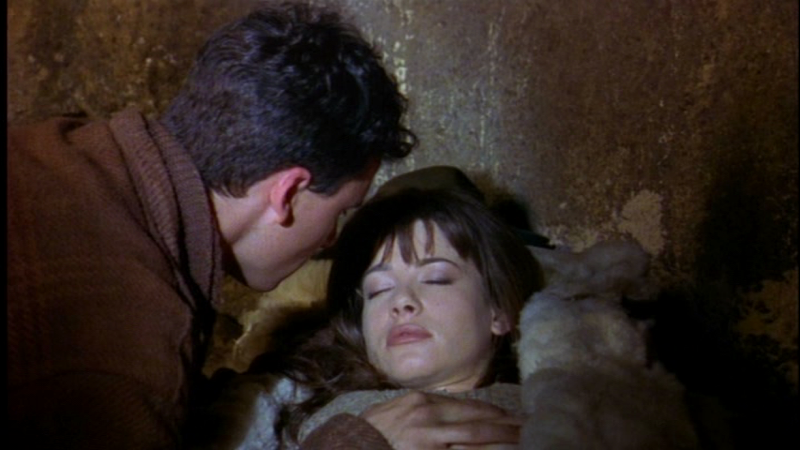 The other plot involves this girl being mystically healed. Here, she is as frozen as a popsicle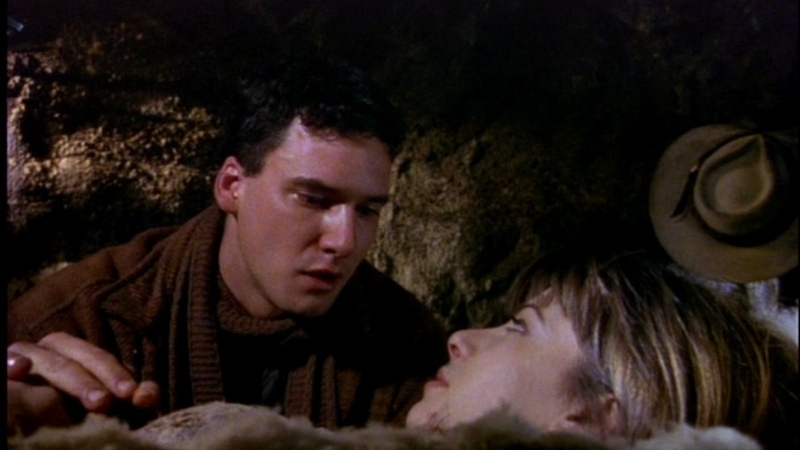 BUT SHE IS RESTORED BY THE POWER OF LOVE.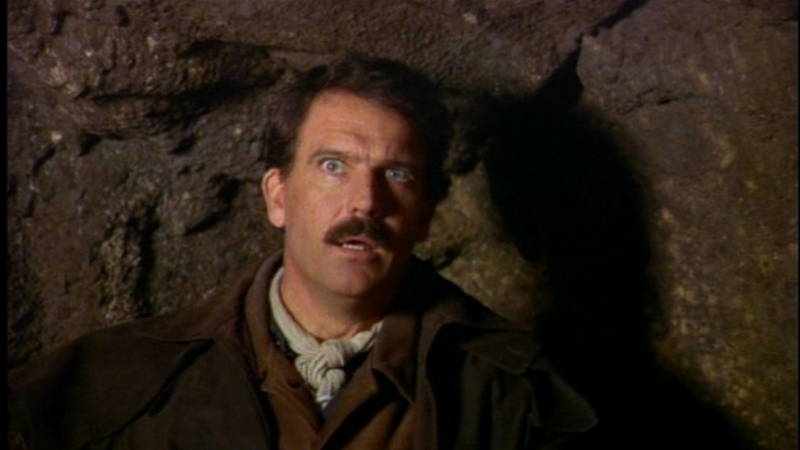 Mustache McGregor again wonders why this never happens to him.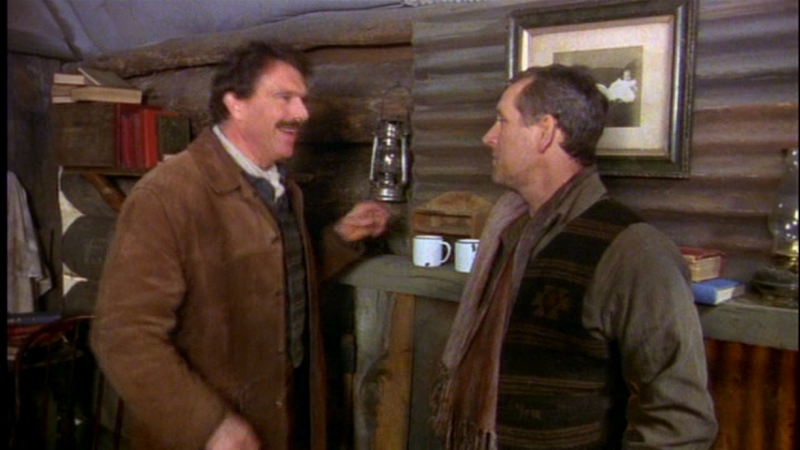 There's no way that you can tell from this picture but - trust me on this - they are having cups of tea while the Mystically Healed Girl is off outside getting wood and possibly chopping it. WHAT SORT OF PEOPLE WERE THEY IN THE OUTBACK????? Who sends a mystically unfrozen girl off to get wood while you stand inside chatting?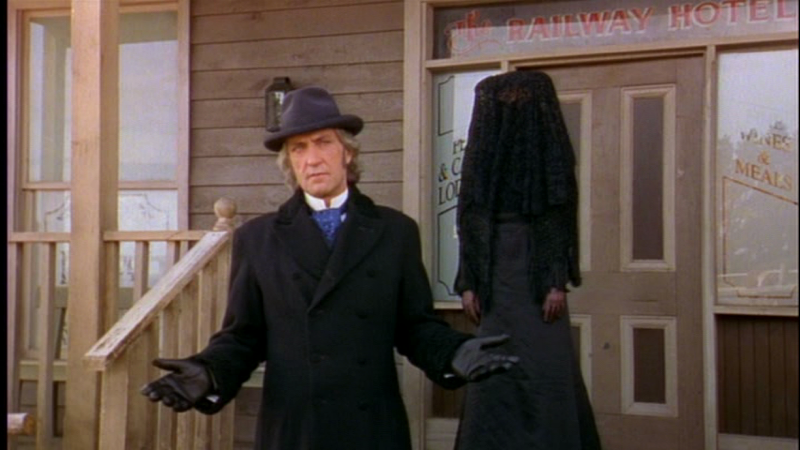 Crazy veiled lady again!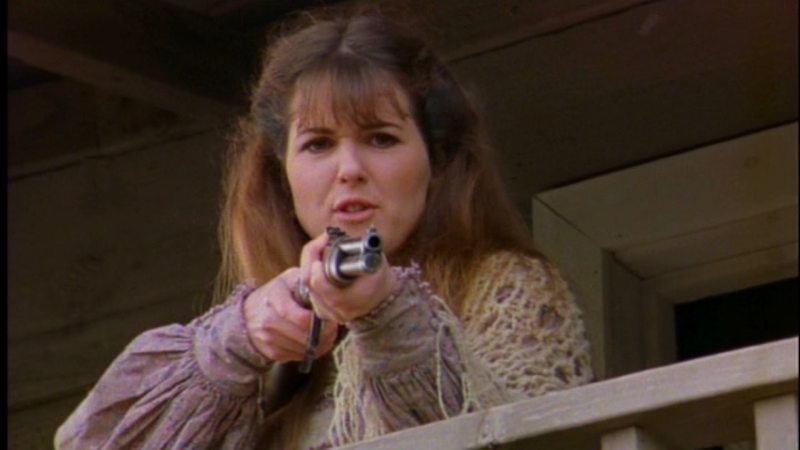 I really wish this was McGregor Daughter-in-Law planning on shooting everyone, but instead - in a plot development that made me go WTF - she is fighting off the men coming to arrest guy whom Woman of Ill Repute (revealed to be her mother) ran off with.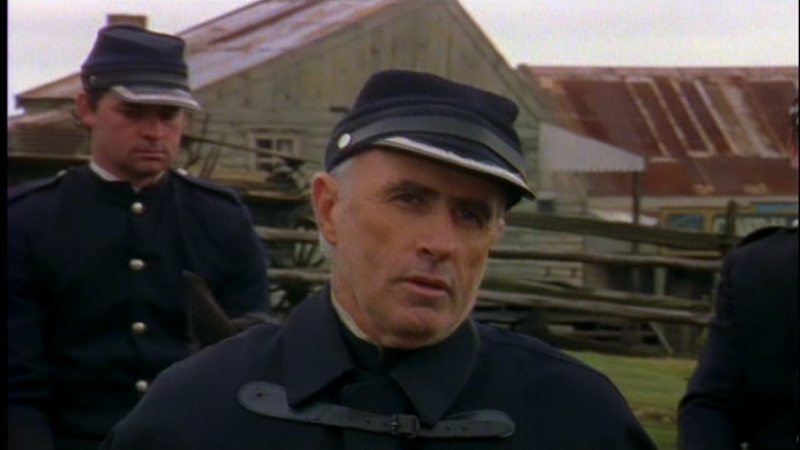 This guy's expression more or less captures my feelings.
Oh. Guy Pearce is in this as well, but I don't have any screencaps of him. Just imagine he's on his cattle drive to China or wherever it was.