lesbiassparrow
I'm not even going to bring up the issue of spoilers, because if you've escaped seeing some version of Ben Hur in your life, then you just haven't watched enough TV. This is purely cut for a) awesomeness and b) images. I rather went over the top with screencapping this bit of the miniseries because it was just that AMAZING.
So: the story. Judah Ben Hur, Jewish and framed by Roman 'pal' for 'attack' on Roman governor of Judea, has been sent to the galleys while the rest of family + fiancee are sent to jail or crucified or otherwise having horrible time while he is off rowing for the empire. But we don't care about them (and neither does the miniseries, because this is, after all called
Ben Hur
not Ben Hur's Family + Loved Ones.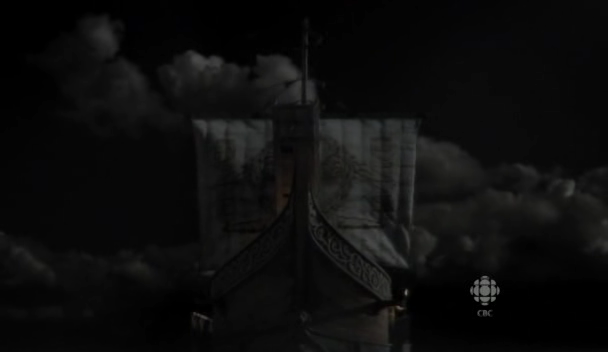 BEHOLD THE ROMAN SHIP OF BEN HUR'S SERVITUDE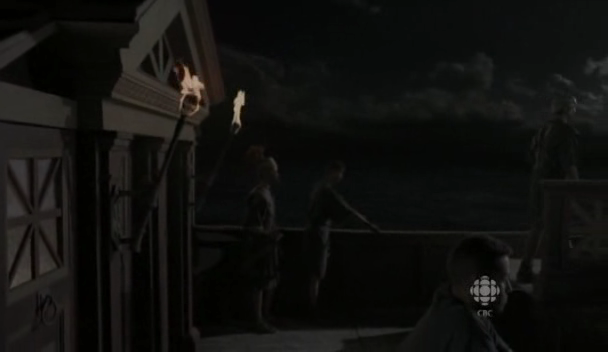 Behold the awesome temple thing that the admiral's quarters are in
He's got little ships to play with in his off hours.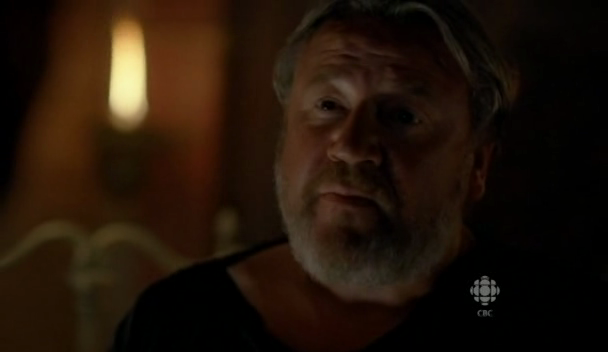 But still something is missing. Admiral Quintus Arrius ponders what that might be.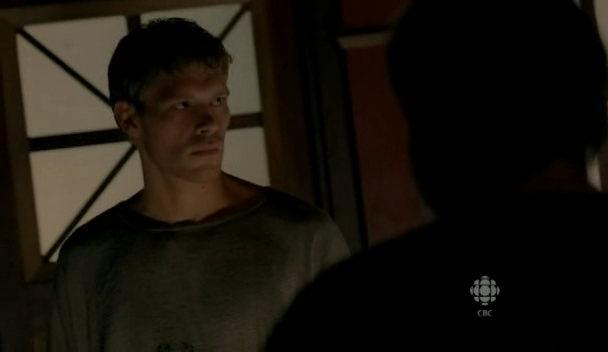 WHY IT'S GALLEY SLAVE JUDAH BEN HUR. ALL PISSED ABOUT BEING BETRAYED BY HIS FRIENDS AND ROMAN HATING AND STUFF.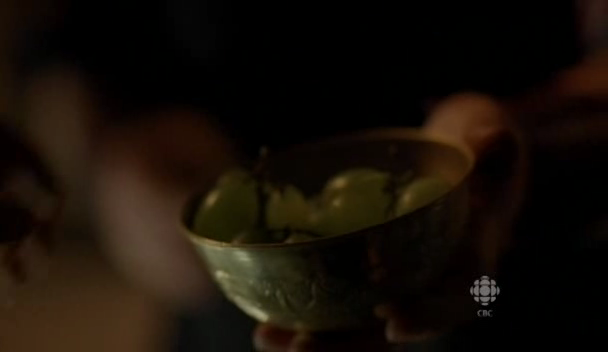 To make him hate Romans a bit less, there is grape offering. It is very touching, but Arrius could have pushed the boat out and given him a whole bunch. He's not going to row far on that amount of grapes.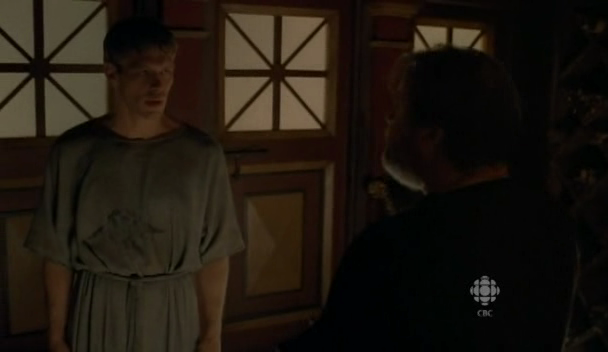 Ben Hur glowers a bit. I can't really say I blame him
Anyway pirates come along and there is a mighty sea fight. The only survivors are...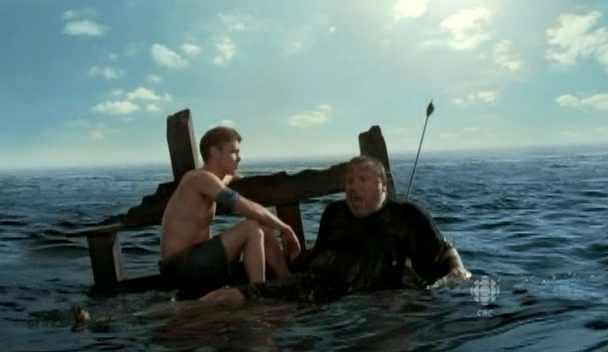 JUDAH BEN HUR AND ADMIRAL. (I have to say, that given that Ben Hur had promised fellow galley slave that he would go and kill Romans, saving their leader and sharing your bit of wood with him seems a bit duplicitious.)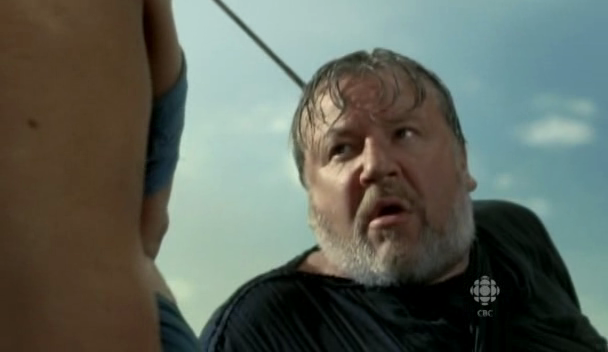 "Still believe in God?" asks Admiral Arrius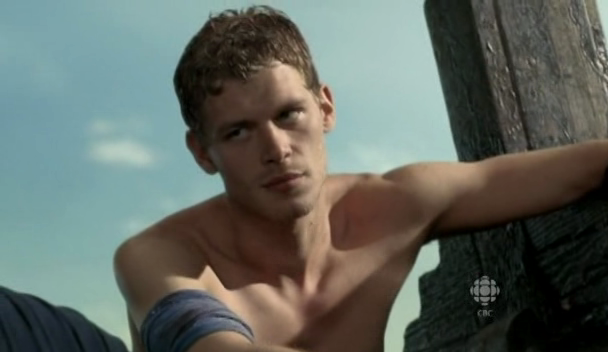 Ben Hur gives him the look. And says he does because he saved him. Whereupon Admiral points out that in fact it was him telling the overseer that Ben Hur shouldn't be chained up that more or less saved him.
"Why'd you do that," wonders Ben Hur, a man of absolutely no sexual experience whatsoever (this is confirmed some scenes later)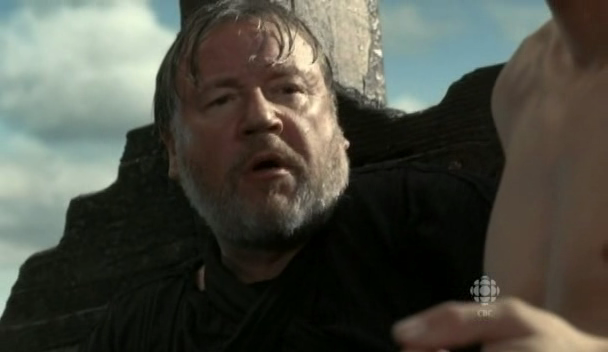 "Maybe I liked the way you ate grapes," replies the Admiral. I admire this guy: just had an arrow pulled out of his back, adrift on the ocean with no shore or ships in sight and he's still willing to try his luck.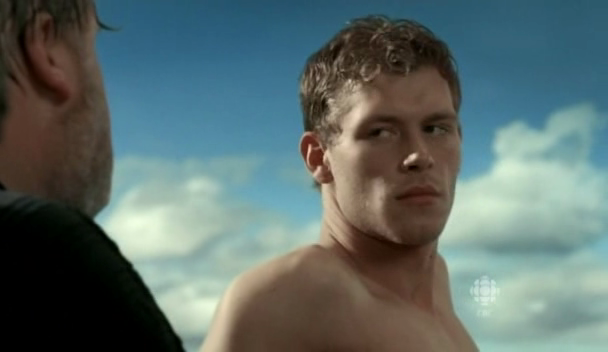 Ben Hur ponders this a bit. I don't quite think it clicks, though.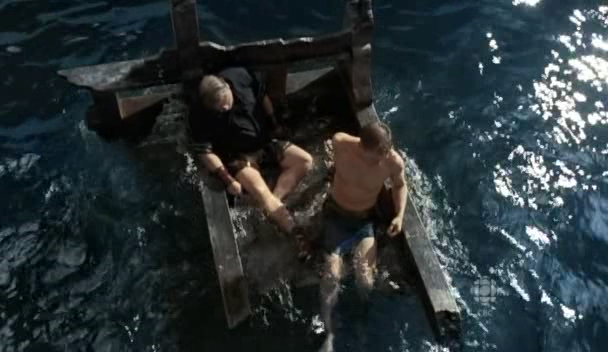 They drift some more on a piece of wood that by all the laws of physics and probability should have sunk by now.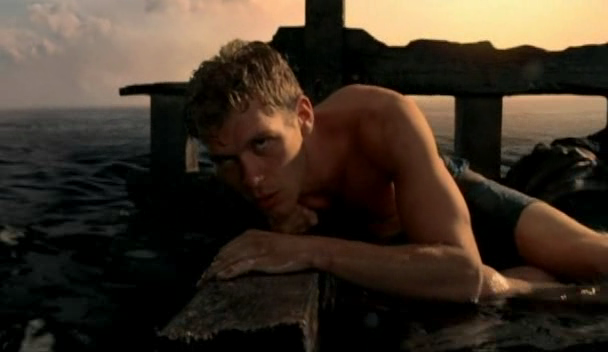 A ship is spotted! Clearly Ben Hur wants it to be pirates because then he'd be free.
Admirals tells Ben Hur to kill him if it's pirates, but if it's Romans then Ben Hur can come and to Rome and be his personal slave. HUZZAH! What more could a nice Jewish boy want?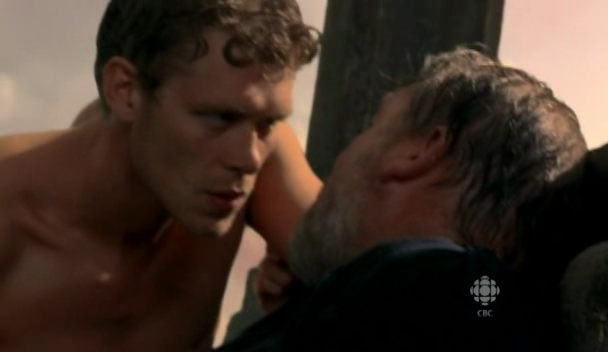 Strangely Ben Hur is still all angry and stuff. I wonder why? Not enough grapes? Or maybe - just maybe - betrayal by friend and the whole mom and sister and fiancee probably being dead thing still rankles.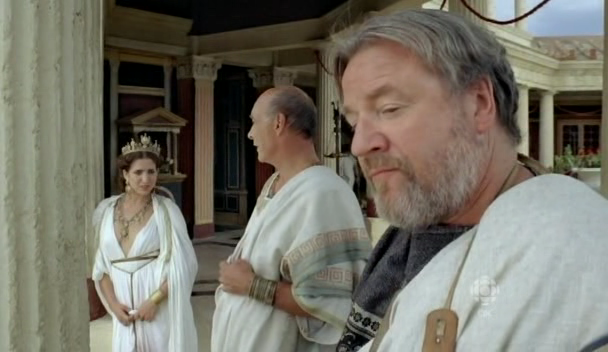 But lo! We are in Rome and there is group oogling of Admirals new 'body-servant'.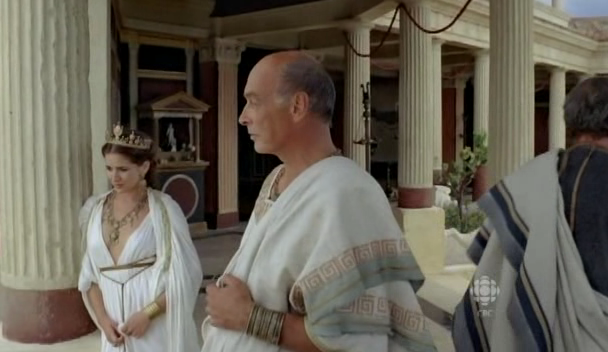 Athena who is Evil Roman's go to whore points out how pretty Ben Hur is. Evil Roman has already worked out what sort of 'body-servant' they're talking about here.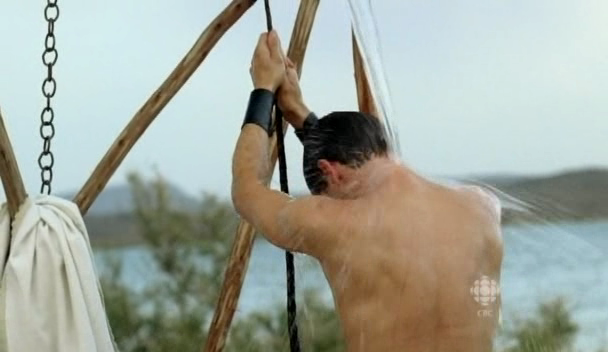 Then Ben Hur decides to take a shower in front of everyone. The way you do, when you're all hot and sweaty and have a group of rich Romans looking at you.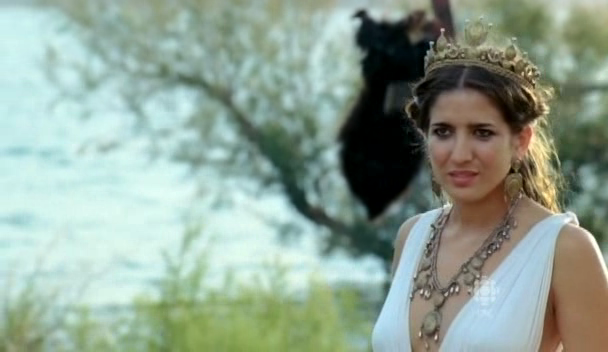 Athena tries to pick him up with the old 'I'm a Greek, you're a Jew - shouldn't we conquered peoples stick together?" line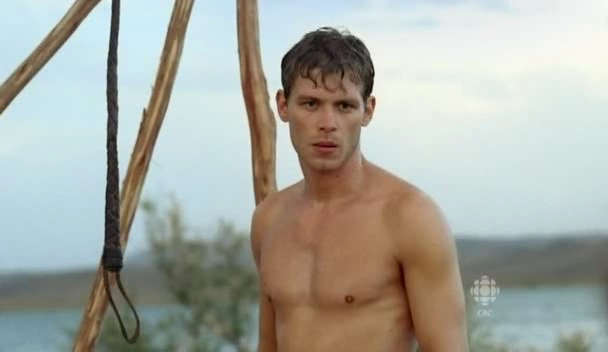 Ben Hur gives her The Look of 'I cannot believe that's the best line you could come up.'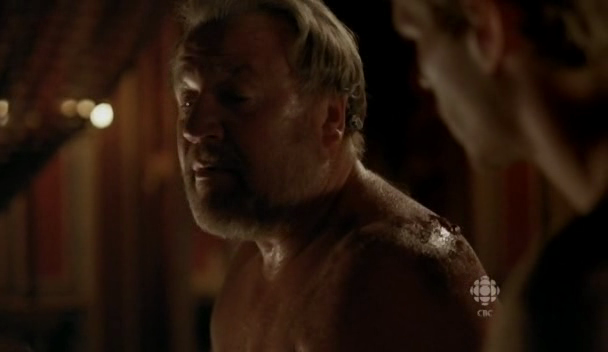 Then Ben Hur does a little body-servanting. But nothing risque because this is a family show and besides Admiral tells him to sleep with Athena
and
that he's going to adopt him as his son.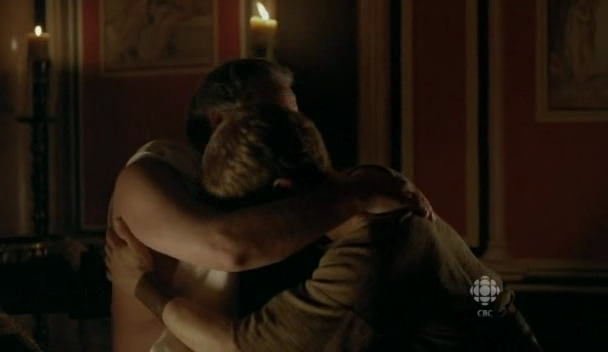 This is all followed by the manly hug of Ben 'we're just companions' Hur. And mutterings of vengeance, etc. on Roman friend who ruined his life. But then he runs off to be devirginized by Athena, so all in all, not a bad night for a former galley slave.
There were other awesome things that followed, but clearly none of them were as good as this bit. I cannot express the awesome cheesiness of it all.